Lenovo partners have expressed concerns that the departure of the company's North American president Emilio Ghilardi a mere 18 months after he was appointed may be an indication that the its data center business is failing. That said, Ghilardi was involved in PC sales and had no involvement in the company's data center business. 
The company became a major player when it bought IBM's x86 server business in 2014, but has struggled to keep its data center business healthy, and has largely rested on the success of its PC business - despite overall PC sales having reached a 10 year low in July according to Gartner and IDC.
Ron Venzin, partner at Focal Point Solutions Group told CRN: "When customers look at Lenovo, they see desktops and laptops. They don't look at Lenovo in the data center." 
Stacked odds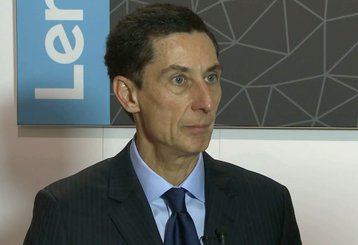 In Q1, the company saw sales of $1.1bn, a 20 percent decrease year-on-year, and was only responsible for 6.7 percent of all server shipments, a decline from a 7.4 percent share in 2016. Huawei boosted shipments by 32 percent, and combined Dell EMC and HPE held 44 percent of the market.
In an attempt to assert its position on the market, Lenovo recently introduced 26 data center hardware products including servers, storage and network switches as part of two brand launches, ThinkSystem and ThinkAgile, as well as a range of software defined infrastructure.
The company has struck high profile deals, such as its partnership with SAP, which now runs its SAP HANA applications on Lenovo hardware, building an 11.1 petaflop HPC system for the Barcelona Supercomputing Center (BSC) and supplying the UK's largest academic supercomputer cluster to The University of Bristol. 
It even defined five new subdvisions within its data center business (data center infrastructure; software-defined data centers; high-performance computing and artificial intelligence applications; hyperscale systems, and data center services), and appointed former Intel CIO Kim Stevenson SVP and GM of its data center infrastructure (DCI) business segment. 
Despite such measures, the company's partners remain dubious as to whether the appropriate steps have been taken to ensure its ability to compete with companies dominating global markets, or its competitors in China. 
Its failings might be down to a stagnation of data center hardware sales, according to some.
"Lenovo is basically trying to enter the market, a market that may or may not be growing. It's not a pretty picture on paper, and it's not a pretty picture in reality. I don't think they're going to be able to do anything quickly." said Stephen Monteros, vice president of business development at Sigmanet.
Monteros also cited customers' tendency to stick with the infrastructure providers they already work with, unless a competitor can prove "significant" improvements.
Another hindrance to Lenovo's success, Venzin states, may be down to it being a Chinese company, as operators and clients tend to be reluctant to trust practices often associated with the country, such as reverse engineering.
No plan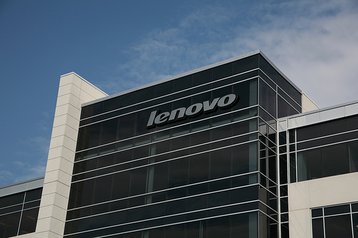 The prime concern, however, seems to be that while Lenovo's hardware is good, the company doesn't have a defined sales strategy. An anonymous distribution executive stated that "there's concern at best, and desperation at worst from the top that there are some rough quarters ahead while they continue to work through their shift in focus."
Dan Serpico, the CEO of FusionStorm, believes that Lenovo is practically invisible to data center solution providers like his company, even though it does sell Lenovo technology.
"I don't see them in the market," Serpico said. "We might sell a couple million dollars of Lenovo a year, but I don't know anyone over there at all. I've had people from Huawei call me. I've had meetings with Supermicro. There's a genuine effort by competitors to reach out. If there is at Lenovo, I'm not seeing it, and you would think we'd be someone they'd like to go after."
However the company refutes claims that its strategy is lacking, with NAM channel chief Sammy Kinlaw stating that although it has hurdles to get over before it can break through on the North American market, the company does have "targeted lists" and is going through the motions of reaching out to its potential customers.
Meanwhile, Christian Teismann, the company's senior VP and general manager of its enterprise business segment will serve as an interim in Ghilardi's position until a replacement is found.