Parallel Wireless has selected AWS to accelerates it Open RAN market push, as the company looks to delivery its cloud-native Any G (2G, 3G, 4G, and 5G) wireless network solution.
This solution will leverage AWS' deployment platform Amazon Elastic Kubernetes Service, which is otherwise known as Amazon EKS Anywhere.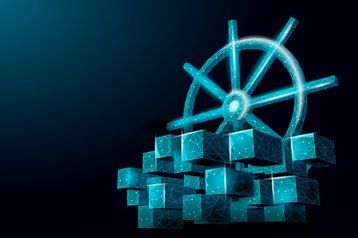 Amazon EKS has been named as the Parallel Wireless Kubernetes management platform, which the company claims will enable it to offer solutions that simplify the process for MNOs to run distributed unit and centralized unit application workloads. This focuses on different hosting environments, including on-premises and cloud.
Through the use of Amazon EKS, MNOs will be able to run, deploy and manage Parallel Wireless' Open RAN solutions, including the distributed unit and centralized unit workloads on existing commercial off-the-shelf hardware platforms.
According to the company, this will enable MNOs to be more flexible in selecting solutions for deployment.
Parallel Wireless says that its Open RAN solutions, which include the distributed unit (DU) & centralized unit (CU) applications, will also allow MNOs to 'diversify their supplier ecosystem and avoid vendor lock-in'. The firm adds that there will be a lower overall total cost of ownership, while it also introduces new innovation models, and unlock new revenue opportunities.
"This collaboration accelerates Open RAN innovation by allowing us to share our real-world 2G, 3G, 4G, 5G macro deployment experience with AWS and leverage an R&D effort that is deployable across multiple topologies," said Parallel Wireless CEO Steve Papa.
"The integration of Amazon EKS Anywhere and scale of AWS will help us better address the diverse network architecture requirements of mobile network operators and help accelerate Open RAN market adoption."
Meanwhile, Japanese company NEC has continued its own Open RAN push, as the tech firm unveiled its open virtualized RAN software suite to the international market.
NEC says it focuses on virtualized central (vCU) and distributed units (vDU) and provides a seamless migration from 4G to 5G and beyond.