Panduit has expanded its range of cable management solutions with the announcement of HD Flex 2.0, a high density fiber cabling system that can fit up to 144-fibers (LC) or 864-fibers (MPO) into a single rack unit.
The updated HD Flex is aimed at high performance data centers, and is being positioned as a perfect fit for Cisco's Application Centric Infrastructure (ACI) devices.
"The first HD Flex solution has been widely specified and deployed as a global standard by many of our customers over the past two years," said Stephen Morris, senior product manager for DC Connectivity Solutions at Panduit EMEA.
"HD Flex 2.0™ provides DC managers with new options to provision for future higher bandwidth migration paths, logically replicate switch/server ports, scale the network, increase speed of deployment and maximize up-time."
Space saving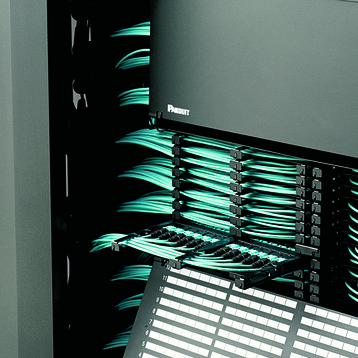 HD Flex 2.0 can accommodate fiber cassettes and fiber adapter panels (FAPs) with different port counts within the same enclosure. It allows easy access to connections at the rear of the rack, with cables routed to the side instead of the back.
According to Panduit, this helps enable seamless port migration from 10G to 25/40/50/100G in the same RU space without replacing existing fibers.
"Today's IT managers are increasingly tasked with providing higher data speeds while controlling costs by maximizing return on assets," said Marc Naese, senior vice president of Panduit's Data Center Business Unit.
"Panduit's groundbreaking HD Flex Fiber Cabling System achieves both. It is designed for optimum serviceability and manageability, providing the scalability to increase density as business demands evolve."
Thanks to its 12-port cassettes, HD Flex 2.0 provides a clear path for adopting Cisco Nexus 9000 Series Switches and the company's ACI architecture.
The system will be officially launched at the Cisco Live 2016 conference in Las Vegas in July.