Pakistan's Internet connection was severely disrupted for most of the weekend due to a fault on the India-Middle East-Western Europe (IMEWE) submarine cable system. Broadband speeds were halved as a cable in Saudi Arabia, near the port city of Jeddah was cut.
Infrastructure provider Pakistan Telecommunication Company Limited notified the Pakistani public (via Twitter) that it had fixed the fault at lunchtime on Sunday, 38 hours after it occurred. Initially, the severed cables were thought to be under water, but turned out to be on land.
The snip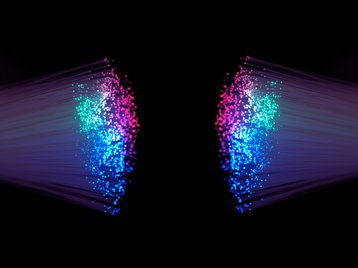 The fault brought down Islamabad airport's IT systems, preventing airlines from accessing bookings systems and flight schedules, as a result of which a number of flights were canceled.
Thankfully, the country was recently connected to the Asia-Africa Europe 1 network, the 25,000km (15,500 mile) submarine cable that connects 19 locations between (and including) France and Hong Kong. Had the incident occurred a month prior, the country's Internet speed would have gone down to a snail's pace.
Such occurrences are not uncommon, but have varying consequences: In November last year, a British ship dropped an anchor on a submarine cable in the North Sea causing Internet speeds in the Channel Islands to slow considerably.
And in January, Greenland's providers had to redirect their services through Iceland as the country's Internet speeds almost ground to a halt due to a Canadian cable having been cut.
In 2011, however, an operator in the UAE cut a cable accidentally while performing maintenance work causing telcos to fear connectivity issues, but none were noted.