Pakistan Telecommunication Company Limited (PTCL) has partnered with IBM to deliver a new public cloud service in the Asian country.
The public cloud will see the provision of Infrastructure as a Service (IaaS) with Virtual Private Servers (VPS), Backup as a Service (BaaS), Storage as a Service (SaaS), and a disaster recovery site (DR site).
The IBM cloud platform will be used to deliver these services, with hosting provided from PTCL's Lahore and Karachi data centers in Pakistan.
PTCL is the largest telecommunications provider in Pakistan, operating about 2,000 telephone exchanges in the country and providing internet access in more than 2,000 cities. It has more than 1.5 million DSL broadband subscriptions. It is part-owned by the Pakistan government.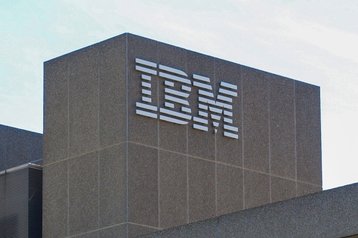 Forward step
The agreement between PTCL and IBM Italia S.p.A (Pakistan) is an important step forward in developing a viable information technology infrastructure in the country, PTCL said.
Ghazanfar Ali, general manager at IBM Pakistan, said: "Cloud is changing the IT landscape across the world. This collaboration brings a reliable in-country public cloud service built on the well-established capabilities of IBM and PTCL."
It formerly operated under complete government control but the state reduced its shareholding as part of a privatization drive that began in 1994, with the divestment of 12 percent of shares on the local stock market. In 2006 the government sold a 26 percent stake to Etisalat for $2.59 billion.
As of 2015 the Pakistani government retains a 62 percent stake in the company.
The state's efforts to privatize PTCL have been blamed for falling revenues and lower wages for workers. Declining business conditions have met with fierce resistance from employees.
In 2005 nationwide protests and workers' strikes were staged around Pakistan, disrupting communications. Military forces assumed control of the telephone exchanges, while some workers were arrested for their role in demonstrations.
This is not Pakistan's first cloud service: in June 2016 an OpenStack open source cloud was released as the result of a partnership between Nayatel, a provider of fiber to the home services in the country, and PLUMgrid, which delivers SDN and NFV solutions for container and OpenStack clouds.