State-owned National Telecommunication Corporation (NTC) of Pakistan has introduced the country's first national data center in its capital Islamabad, according to a report on Pakistani website The News International.
In the wake of a successful trial last year, the Ministry of Information Technology had made the decision to replicate the e-governance initiative across all ministries and their respective divisions.
Digital Islamabad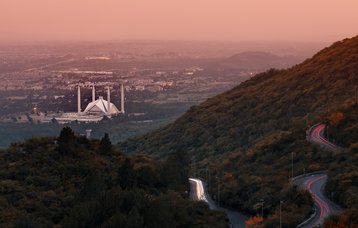 Built in compliance with Tier-III standards, the newly launched data center will help the government implement its e-governance agenda, including in the areas of e-commerce and e-health. Work began after NTC signed a contract with Inbox Business Technologies and Huawei in March 2016 as part of a collaboration with the private sector.
"The data center will provide the facilities to the government bodies with different services in data communication as various other private service providers are offering to their clients," said NTC chairman Viqar Rasheed.
Like many countries in Asia, both businesses and government agencies in Pakistan are opening up to the benefits of centralized IT deployments and the public cloud.
Just last month, we reported that the Pakistan Telecommunication Company Limited (PTCL) - the largest telecommunications provider in Pakistan - has partnered with IBM to deliver a new public cloud service.
The plan is to offer a mix of services such as Infrastructure-as-a-Service (IaaS) and Software-as-a-Service (SaaS), to bring about the advancement of a viable information technology infrastructure in the country.