French hosting company OVH is planning to open its first data center in the UK. The facility in London will have enough space to house 40,000 servers but will not offer colocation, presumably focusing on hosting and cloud services instead. It is expected to become operational in May 2017.
The data center building was previously owned by an unnamed telecommunications company, and OVH hopes to fit it out in just six months. The company plans to eventually build two more facilities in the UK for disaster recovery purposes.
"With access to world class tech talent and infrastructure, London is a leading hub for European technology companies," said Rajesh Agrawal, Deputy Mayor of London for Business.
"OVH's decision to open its first UK data center in London offers further proof that London remains open to investment, talent and innovation from all over the world. We look forward to welcoming more innovative technology businesses such as OVH to London."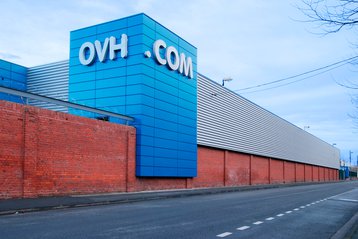 Staking a claim

OVH was founded by Octave Klaba in 1999. Today, the company runs 17 data centers, hosts more than a million websites and supports more than 700,000 customers.
The upcoming facility in London is located in close proximity to two electrical substations. It will be connected to OVH's existing point of presence in London - located less than 0.5ms away - through a double fiber path, establishing redundancy.
The data center will benefit from direct connections to OVH's facilities in France, Germany, the Netherlands, US and Canada, through the company's own fiber network.
The two other datacenters that OVH plans to set up in the UK will provide users with a backup solution: a second site on the outskirts of London, and a third one located further away in order to serve as a recovery site in the event of a critical failure.
The news follows the announcement of the first OVH data center in Germany, located in Limburg.
The company's rapid expansion was made possible following a capital increase of €250 million, part of a €1.5billion investment plan over five years.