French hosting giant OVH is now offering its Hosted Private Cloud in the United States, including enterprise cloud services as well as expanded disaster recovery and hybrid cloud solutions.
The move follows on the company's acquisition of VMware's vCloud Air business earlier this year, and with it, the data centers used to offer the Hosted Private Cloud service.
The next logical step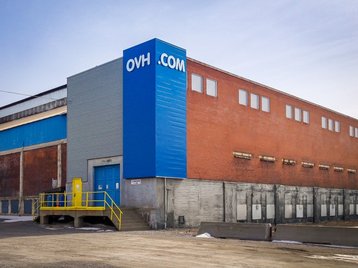 The company's Enterprise Dedicated Cloud runs on VMware's software-defined infrastructure and Intel hardware, with VMware vSphere, vCenter Server and NSX platforms also available.
The new disaster recovery service can be used between on-premises and cloud environments, or to backup from cloud to cloud, with software options including VMware's vSphere Replication, Zerto and VMware HCX.
And finally, customers are able to use VMware's HCX integration service alongside OVH's private cloud, to create a hybrid cloud environment.
OVH operates 27 data centers and 33 PoPs across Europe and the United States, having entered the US market in February when it purchased a facility in Portland, Oregon. A month later, the company opened a data center in Reston, Virginia.
OVH recently announced it will be closing two of its French data centers in Strasbourg and migrating customers to other facilities on campus, following a two-hour electrical failure, which caused it to question the viability of facilities made out of shipping containers.