French web hosting and cloud specialist OVH has acquired a 112,500 square feet data center near Portland, Oregon.
This will become the second facility run by OVH in the US, and will enable the company to offer advanced disaster recovery services and improved geographic coverage.
The data center will use proprietary water-cooling technology and provide DDoS protection free of charge.
Coming to America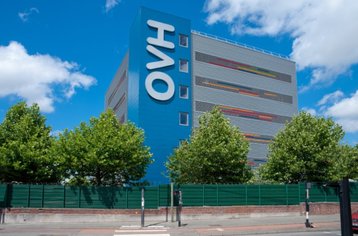 OVH was established in 1999 by Octave Klaba, and has gradually emerged as the largest webhosting provider in Europe, and third largest in the world. It owns thousands of miles of fiber globally and operates 23 data centers, including this latest acquisition.
Most are located in Europe, but OVH has recently started construction of a new data center in Vint Hill, Virginia, scheduled to open sometime this summer. It also runs an existing facility in Montreal, Canada.
The latest facility is located in Hillsboro, Oregon, just 20 minutes from Portland – the state's largest city. It will host approximately 80,000 servers cooled by proprietary water-based systems that OVH says saves energy and enables the company to run the processors faster.
"For years, leading tech companies have been trying to figure out how to cool their data centers for less money," said Pascal Jaillon, vice president of Research & Development for OVH US. "Legacy data centers have been using expensive forced air conditioning to cool servers. OVH's innovation in data center cooling is just the first of many that will be introduced in this growing market."
OVH is in the middle of a rapid worldwide expansion: in December 2016, the company acquired a data center in Germany, and announced plans to build two more. And in January, OVH revealed it was expecting to open its first data center in London in May 2017.
The expansion is funded by investment firms KKR and TowerBrook Capital Partners, which have recently taken a minority stake in the company in exchange for €250 million of growth capital.