French hosting giant OVH has opened its first data center in Germany, offering space for nearly 45,000 servers.
The facility in Limburg an der Lahn, codenamed LIM1, is set inside a former industrial building with an on-site electrical substation. It enjoys direct connection to Brussels, Strasbourg and Prague, and sub-millisecond latency to Frankfurt, one of Europe's most important data center hubs.
OVH said that the data center will support both local businesses and foreign firms, especially those hailing from Eastern Europe.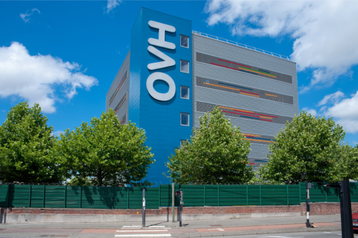 Do the Limburg

OVH was founded by Octave Klaba in 1999. Today, the company operates 17 data centers across six locations, with another three under construction, and supports more than a million customers. It also runs a healthy public cloud business, having recently acquired VMware's vCloud Air.
The company's latest facility in Limburg is fully compliant with Germany's strict privacy rules.
Peter Hoehn, director of OVH's German subsidiary, previously highlighted that OVH is not an American company, and as a result it is not subject to the Patriot Act, which gives US intelligence agencies legal powers that are incompatible with European attitudes to privacy.
Octave Klaba himself was reputedly featured on a list of 'persons of interest' targeted by British spies at GCHQ, and he has little love for the intelligence community.
OVH is planning to build another two data centers in Germany, but the company has published no further details at this point.