US Department of Energy's (DOE's) Oak Ridge National Laboratory (ORNL) has launched a new supercomputer for climate research.
The new Dell-built Cumulus-2 cluster will support climate data research conducted by the DOE's Atmospheric Radiation Measurement (ARM) user facility.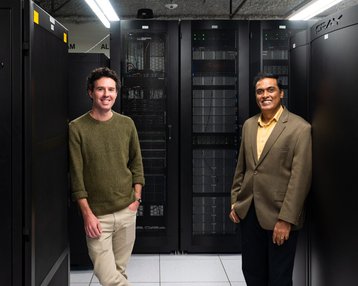 Procured and managed by the National Center for Computational Sciences (NCCS) at ORNL, the new system has 16,384 processing cores—much more than ARM's previous Stratus (1,080 cores) and Cumulus‑1 (4,032 cores) systems. It will be used to support next-generation atmospheric model simulations, petascale data storage, big-data analytics, and machine learning for atmospheric and climate science research.
According to HPCwire, the system consists of 32 total chassis; 28 of those are equipped with four nodes each, with each of those nodes containing dual AMD Epyc Milan 7713 CPUs and 256GB of memory. Four additional chassis contain four high-memory nodes each, which contain 512GB of memory rather than 256GB. (ORNL didn't have a flops estimate on-hand, but the publication estimates around 524 theoretical peak teraflops of computing power.)
"This new cluster will greatly accelerate processing speeds for simulations and boost capabilities to interpret ARM's storehouse of data," said Giri Prakash, director of the ARM Data Center at ORNL. "Cumulus-2 will offer roughly 4 times the power of Cumulus-1."
Formed in 1986 under DOE's Biological and Environmental Research program, ARM's primary task was to establish a series of instrument platforms to record atmospheric data for studying the Earth's climate. The center has amassed more than 3 petabytes of data.
"The majority of ARM users are from other labs, universities, and global research organizations. Last year, there were around 1,000 unique scientific users who produced over 200 journal articles. What the ARM Data Center team does at ORNL is the key for those scientists to access the data," said Prakash, who also serves as section head for Earth System Informatics and Data Discovery in ORNL's Environmental Sciences Division.
Launched in 2017, the now-retired Cumulus-1 was a Cray XC40 cluster with Intel Broadwell processors.