The controversial Wapato jail in Multnomah County could be converted into a data center, after a Californian development company offered the county $10 million for the facility.
Should its bid be approved, which is not a certainty, Pacific Development Partners is mulling turning the site into a data center, but may pursue other options.
Jail byte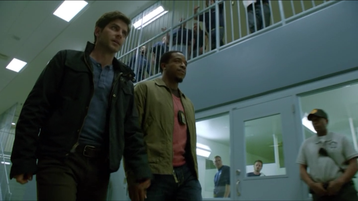 Built in 2003 for $58.4 million, the 155,000 square foot (14,400 sq m) jail was never opened due to a declining jail population and the fact that the county could not afford to operate it.
Instead, the 525-bed Wapato has languished, at a cost of more than $300,000 a year to maintain, occasionally being used in TV shows like Grimm, Portlandia and Leverage.
According to the Portland Tribune, by the time the bonds to build the facility are paid off (with interest) in 2030, the total costs of the facility could be more than $105 million.
But a June 2016 appraisal set the value for Wapato at $8.5 million for industrial uses and $20 million as a jail.
While it is worth more as a jail, for Pacific Development Partners' offer, the real estate company had to promise not to turn it into a private prison or a marijuana-growing facility.
"We're not going to be doing any low-level atomic testing, either," the firm's broker Philip Zimmermann told the Portland Tribune. "We're serious developers."
But with the developer only saying what it won't do, and giving vague comments about potentially turning it into a data center, county officials are hesitant to sign off on the sale.
"There's simply not enough detail if you can not say what the use is going to be," county spokeswoman Julie Sullivan-Springhetti said.
But she told Oregon Public Broadcasting: "We're going to consider any offer above the appraised value which is $8.5 million. We need to do that. This is an albatross which has been around this community's neck since 2004."
One reason for the county's cautious attitude could be because of a previous bidder for the jail. Last September, county Chair Deborah Kafoury signed a letter of intent to sell Wapato for $9 million to Garison "Gary" Russo.
An investigation by the Tribune at the time found that the former flower shop delivery driver had a history of debts and accusations of theft and forgery (though charges were not filed).
After media speculation over Russo's plans for an organic food production facility using 'advanced technology,' led some to question the project, Russo told the publication in an email: "How many times did it take Thomas Edison to 'get it right' when he was trying to create the light bulb? How many times did it take Bill Gates to get Microsoft up and running? Or Google? Or Apple?"
Former acquaintance Mike Hashem, owner of Bella Organic Farm on Sauvie Island, told the Tribune: "He said the Pope and Oprah Winfrey and NASA were going to endorse his products, and Brad Pitt had agreed to allow his image to be put on the packaging."
While Pacific Development Partners' offer may be more compelling - with documents attached to the bid showing a $24.5 million line of credit - it will ultimately come down to a vote.
"The public will get a chance to weigh in," Sullivan-Springhetti said.