Administrators in the US state of Oregon have been accused of driving data center business away from the area with their "opportunist" taxing of data centers, according to reports.
Newspaper The Associated Press and other sources recently said a hastily prepared initiative to raise revenue – which it dubbed the 'brand tax' – has dissuaded many tech giants from investing in local data center construction. In a measure that is seen to be punishing success, Oregon tax law stipulates premiums on utilities' property must rise with the value of a brand. This means that top brands, such as Microsoft, may be persuaded to seek homes for their cloud in neighbouring states.
Some commentators insist that local taxes are only one of several factors that determine where a company places its facilities, alongside the availability of local talent, communications links, property prices and the strength of offerings from local utilities. In 2011 Oregon's package of tax breaks made it a destination of choice for data center operators, with Amazon, Facebook, Apple and Google building local presences. Google allegedly spent over a billion dollars expanding into Oregon.
However, in contrast to past trends, local newspaper The Oregonian reported, Microsoft has recently opted to place a considerable center campus in nearby Quincy, Washington.
Tax dispute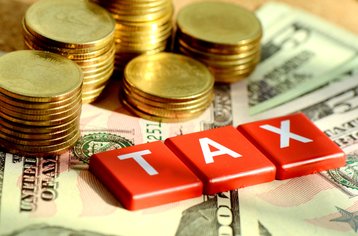 Recently, a multi-million-dollar tax dispute broke out between Comcast and Oregon, which ended in victory for the latter. However this proved a pyrrhic victory for Oregon counties, according to sources, since it created a culture of uncertainty about how the tax regime was to be applied to technologies and the brands associated with them. In the atmosphere of fear that followed, many financiers were unable to confidently predict outcomes.
In the following years, when Apple invested strategically in solar power, it chose North Carolina as the home for its major solar farm. Similarly Facebook created a 476,000 square foot data center in Altoona, Iowa and also invested in a wind farm in the same state. Indiana was the chosen destination for an Amazon wind farm.
According to reports in the Washington Post, Oregon's lawmakers are moving to eliminate the state's self imposed tax blockade.
Sorting the problem is a top priority in the legislative session that begins next week, said Senator Mark Hass of Beaverton, a Senate committee chair. "It'll be the first issue we take up in the Senate revenue committee on the first day we meet," Hass said.