European managed service provider Basefarm is being acquired by the Orange Group for €350 million ($410.2m).
Basefarm offers consulting, analytics, colocation and cloud services, delivered from its data center campus in Oslo. It has offices in Oslo, Stockholm, Amsterdam, Berlin and Vienna.
Nearly 90 percent of the company is currently owned by Abry Partners, with the rest held by Basefarm management and employees.
All of your base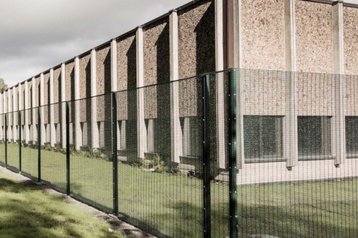 Orange, headquartered in Paris, is one of the largest operators of mobile and Internet services in Europe and Africa, with 263 million customers. It owns an extensive fiber optic network, which includes 450,000 km of submarine cables, and has recently launched its own public cloud business as part of its enterprise arm, Orange Business Services.
The Basefarm acquisition is aimed at expanding this part of the company – Orange says its cloud business is currently growing at 15 to 20 percent per year.
The Basefarm Group actually consists of four parts: Basefarm AS in Norway, Basefarm BV in the Netherlands, Basefarm AB in Sweden and The unbelievable Machine Company Gmbh in Germany and Austria - the latter acquired in 2017. According to Orange, the entire group recorded revenues of more than €100 million in 2017.
"We are very proud to announce the acquisition of Basefarm, which will mark a major milestone in our international development. In particular, the company's integration will enable us to significantly extend our big data and critical application management services on a rapidly consolidating market," said Helmut Reisinger, CEO of Orange Business Services.
"In addition to our ability to offer access to public or private cloud infrastructure, it is above all our capacity to propose enriched, automated services to our customers, wherever they are in the world, that will enable us to support companies as they transform onto new, digital models based on cloud-computing, big data and artificial intelligence."
The deal is expected to close in the third quarter of 2018, subject to regulatory approval.