The US Government Accountability Office has ruled in favor of Oracle against the Library of Congress for restricting a public contract after asking resellers to provide Google, AWS, and Azure cloud services.
First reported by The Register, the decision took place on September 9.
Branded mess
The drama began on May 1 when the contract documents were first issued by the LoC. In the details, the library requested resellers to pitch for the contract where they would be providing around 13 applications ranging from cloud computing, storage, and software - all services had to be derived from the above cloud providers.
Oracle took issue with this and followed up with a suit, on June 1, along with its tech reseller Mythic. The GAO decided Oracle had a case against the LoC after the contract proved the library had effectively squeezed them out of any bid. The term of the contract would cover around five years and comprise up to $150m in services.
The LoC is the research arm of the US Congress, storing and recording aspects of American culture and gives citizens access to government texts (bills).
By specifying the brands, the library, according to the GAO, Mythic, and Oracle breached the Federal Acquisition Regulation (FAR) which governs how public contracts have to be open and competitive. The complainants argued the contract listed the brands without proper justification or reasoning.
FAR does allow public agencies to use brands in its contracts for purchase descriptions or specifications, but prioritizes performance specifications as "preferred over the use of brand-name or equal-specifications." The GAO document says this is because performance specifications encourage innovative solutions.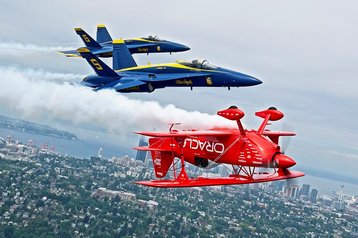 Throughout the trial, the library maintained that the contract was purely for resellers and not restrictive. On June 15, the LoC submitted a request to dismiss Oracle's complaint, arguing the company was not an interested party since it wasn't a reseller. Three days later, on June 18, the GAO refused the motion after ruling the company was an interested party due to its economic interest in the outcome. The next day, on June 19, the agency filed another motion for dismissal claiming it was going to take corrective action.
Such action proved to be irrelevant, due to the LoC not providing sufficient detail or explanation on what changes it intended to make. The GOA then upheld the protests regardless of any amendments after the LoC revealed it was still going to solicit software-as-a-service, on a brand name basis, from Microsoft.
In its final ruling, the GAO recommended the LoC amend the contract in a manner that is consistent with FAR requirements and provide bidders another opportunity to respond. However, the LoC may still issue the contract as is, but, must provide the necessary documentation to support its decision. Regardless of the LoC's actions, the GAO also said the agency should reimburse the legal costs of both Oracle and Mythic.