As it shifts from its traditional enterprise computing software business to cloud services, Oracle has invested heavily in new data centers, services and trash talk - yet still trails market leaders like Amazon, Microsoft and Google.
Now, Oracle is doubling down, unveiling plans to hire an extra 1,000 employees in Europe, the Middle East and Africa and to update its Cloud at Customer product portfolio, which installs Oracle hardware, running an Oracle cloud, on customers' premises.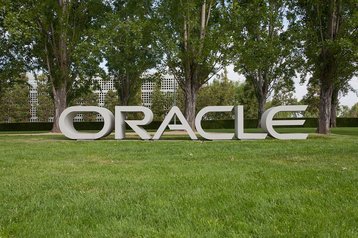 A cloud push
"Our cloud business is growing at incredible rates, so now is the right time to bring in a new generation of talent," Tino Scholman, VP of Oracle's EMEA cloud division, said.
The 1,000 employees will work in sales, management, finance, recruitment, marketing and human resources for its cloud division. The company currently employs roughly 85,000 workers around the world, 51,000 of which are in its home region, the United States.
While its cloud division is indeed growing - last month Oracle reported 58 percent year-on-year revenue growth - its overall revenue in EMEA has dropped by 2 percent to $10.6 billion.
Putting Oracle in your data center
Oracle's Cloud at Customer business, whereby Oracle manages and maintains private cloud infrastructure at customers' premises, has had its product portfolio expanded.
The service now gives customers access to all of Oracle's major PaaS categories - such as Database, Application Development, Analytics, Big Data, Application and Data Integration, and Identity Management. 
They can also now use Oracle SaaS services - including enterprise resource planning (ERP), human capital management (personnel), customer relationship management (CRM), and supply chain management in their own data centers.
"Oracle Cloud at Customer is a direct response to the remaining barriers to cloud adoption and turning those obstacles into opportunities by letting customers choose the location of their cloud services," said Thomas Kurian, president, product development, Oracle. 
Michael Sherwood, director information technologies at the City of Las Vegas said that the city was moving to Oracle Cloud: "By keeping the data in our data center, we retain full control while enabling innovation, gaining efficiencies and building applications to better serve our community."