Software giant Oracle has opened its first cloud data center in Canada, enabling local customers to store data within the country's borders in order to comply with strict privacy laws.
The new facility in Toronto will offer Oracle's Software-as-as-Service products like the Human Capital Management Cloud (Oracle HCM), the Enterprise Resource Planning Cloud (Oracle ERP) and Customer Experience (CX) Cloud.
"Our customers are now able to leverage the value of our world-class ERP, HCM, and CX cloud offerings while knowing their data resides in Canada," said Mario Meroni, vice president for Public Sector at Oracle Canada.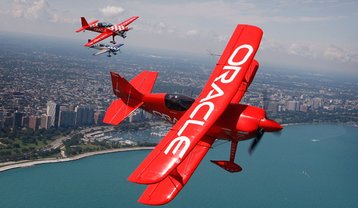 Trust issues
Canada has some of the strictest privacy regulations in the world, on par with countries like Germany or Switzerland. These were further strengthened by the Digital Privacy Act, passed in June 2015 and seen by many as a response to the NSA bulk surveillance scandal.
According to the IT World Canada, the need for a new data center was mainly driven by requirements of public sector organizations which are especially sensitive to data residency requirements and cannot store data in the US, where it would fall under the scope of the Patriot Act.
Toronto is the most important data center location in Canada, and one of the top ten in North America. In October 2014, researchers at DCD Intelligence estimated that existing IT infrastructure facilities in the region consume 650MW of power and offer 590,000 square meters of 'white space'.
Earlier this month, CentriLogic opened its fourth data center in the in Greater Toronto Area, citing high demand for managed hosting services. The company already plans the construction of a 10,000 square feet expansion sometime next year.