Oracle has announced plans to build a data center in Abu Dhabi to power it cloud services. The facility will deploy company's own Engineered Systems servers.
To accompany the new data center, Oracle plans to open new offices in Abu Dhabi, Dubai Internet City, Amman and Riyadh before the end of 2016.
"We are investing in the infrastructure to support this demand by hiring new, top sales talent and by building new data centers. The Middle East is an important region for us and we will continue to invest here," said Loic Le Guisquet, president for EMEA and APAC at Oracle.
Under the desert sun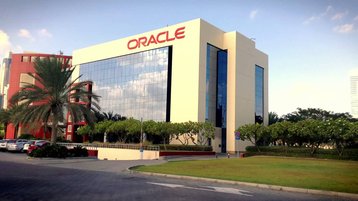 Oracle says the new facility will allow the company to better manage the service level objectives and data governance for customers throughout the Middle East.
The data center will feature a large fleet of Oracle Engineered Systems, its own pre-integrated x86 or SPARC-based servers built with technology acquired with the purchase of Sun Microsystems in 2010. Last year, Oracle launched the fifth generation of such systems, codenamed 'X5'.
As part of its development plan for Abu Dhabi, Oracle has also recruited 250 new sales staff that will focus on cloud services.
The Middle East is an increasingly valuable market for Oracle - the company has more than doubled its workforce in the region in the past three years.
"This latest recruitment initiative will support the needs of rapidly growing businesses in the region that are embracing the agility and scalability that Oracle Cloud delivers," said Abdul Rahman Al Thehaiban, senior vice president for Oracle Middle East, Central Asia, North and South Africa.
According to research by DCD Intelligence, the proportion of data center capacity that has been outsourced to the cloud in the UAE and the gulf states has seen considerable growth, increasing from 11.8 percent in 2014 to 13.7 percent in 2015.