Oracle is set to considerably expand its cloud presence in Europe, with new services available from additional data centers in Germany.
A new cloud region in the Frankfurt metropolitan area will involve three geographically separate facilities to ensure failure protection and high availability. These data centers will offer a range of 'second generation' services available in Europe for the very first time, including bare metal servers that can run any software stack.
The new facilities are expected to come online in the second half of 2017.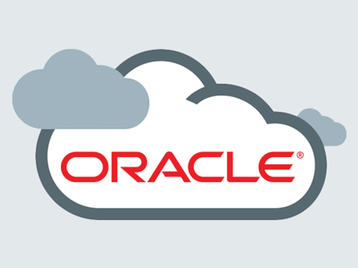 Der Kampf geht weiter
Oracle has been growing its cloud product portfolio and adding new points of presence following last year's Oracle OpenWorld, where its executive chairman and CTO Larry Ellison proclaimed that his company was going to compete with AWS, the world's largest cloud provider.
In order to accomplish this goal, Oracle needs more data centers. The company previously announced new facilities in the US, the UK and Turkey, and is now adding Germany to this list.
Oracle says the new cloud region in Frankfurt will offer the complete range of IaaS, PaaS and SaaS services, while helping customers stay in compliance with local data protection rules. This marks the first time Oracle's 'second generation' services have been available outside the US.
"Our customers and partners in the EU and in Germany have trusted their businesses and mission-critical workloads to the Oracle Cloud for years," said Thomas Kurian, president of product development at Oracle.
"The expansion of the Oracle Cloud EU Region in Germany will deliver the best cloud services, not only our leading SaaS offerings, but also our new PaaS and IaaS offerings. Oracle will be providing EU-based cloud customers with unmatched performance, availability, and governance, and support of the broadest range of enterprise applications from any cloud platform."
Oracle reported that its overall cloud revenue in the past quarter was up 71 percent, rising to $1.3 billion. Meanwhile in the US, the company has just secured a major contract with AT&T, providing assistance to the telecoms giant as it migrates thousands of existing Oracle databases to Oracle Cloud.