Oracle is planning to open 12 new data center regions for its Oracle Cloud services, expanding the platform's availability worldwide. The company also announced new services in cyber security, blockchain, and artificial intelligence.
Five of the new data centers are in Asia, with the rest in North America, Europe and the Middle East, according to the announcement made on Monday at Oracle CloudWorld in New York.
The list - in as much detail as Oracle provided - includes China, India, Japan, Singapore, South Korea, the Netherlands and Switzerland, along with two unspecified Canadian locations, and two sites in the US for Department of Defense workloads. Oracle also promises a Saudi Arabia location - which the company classifies as Asia.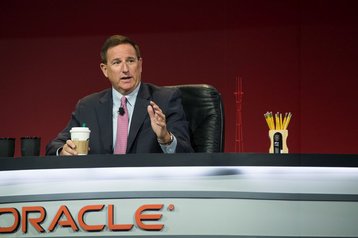 More availability domains?
After initially dismissing the idea of public cloud services, Oracle has become a vocal proponent of the cloud model, with plans to provide a cloud focused on its own applications in more regions, and multiple redundant data centers in any given "availability zone."
The company has announced multiple upcoming data centers, but appears to currently have just twelve facilities in operation. 
There are three availability zones where facilities are located close together to provide failover: Phoenix and Ashburn in the US, and Frankfurt in Germany.
The announcement describes twelve new "regions", which in Oracle's terminology means a single data center serving a region. It's not clear which of these will pair up, or combine with existing data centers, to provide redundancy for new availability zones - but on the face of it, it seems that Japan, Canada and the US Department of Defense could gain availability zones with the new additions.
There may be more details hidden in Oracle's strategy. In recent years, the company has already promised a facility in India. It also opened a data center Toronto, though this is apparently for data residency purposes rather than extending Oracle's cloud reach. The company also announced plans for a facility in Munich a couple of years back.
A data center in Saudi Arabia could be a coup: recently, Amazon Web Services has reportedly held discussions with the Saudi government about setting up there, while other reports claim Google is in talks for a joint venture with Saudi Aramco, the state-owned oil giant. 
"The future of IT is autonomous. With our expanded, modern data centers, Oracle is uniquely suited to deliver the most autonomous technologies in the world," said Oracle CEO Mark Hurd. "As we invest, our margins will continue to expand. And with our global data center expansion, we are able to help customers lower IT costs, mitigate risks and compete like they never have before."