Oracle has launched 24 new cloud services designed to compete with the cloud leader Amazon Web Services (AWS) and let customers move entirely out from the data center into the cloud. However, Oracle's transition is still at an early stage, as cloud revenue is still only a fraction of its turnover.  
The company now has the most complete cloud offering, said Oracle founder and chairman Larry Ellison, who stood down in 2014 as CEO, announcing new services which extend Oracle's Cloud Platform, to cover more basic compute functions, as well as big data, archive storage, and hybrid cloud. The announcement follows up on a promise from Oracle's co-CEO Mark Hurd that everything Oracle does will be available on the cloud this year, before the company's OpenWorld get-together in October.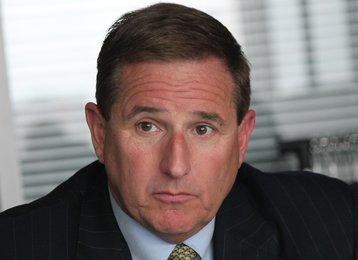 Cheaper than Amazon?
"We're prepared to compete with Amazon.com on price," Ellison told a phone conference, adding that things have changed, pointing out that Amazon is now Oracle's "primary competitor", a position previously held by IBM. Ellison made a specific promise to undercut Amazon's Glacier archival storage with a service that would be  "one-tenth the price."
Other cloud software providers such as Salesforce are also major rivals, and Oracle's plan is to allow all applications, not just its own, onto the Oracle cloud, extending its platform as a service (PaaS) offerings. 
"You can now move all your applications out of the data center and into the Oracle cloud," said Ellison, following up on Hurd's promise that all Oracle's products are moving to the cloud, giving customers the choice and in Hurd's words, "not protecting anything". 
While Amazon offers mainly infrastructure as a service (IaaS), Oracle's doing PaaS, where applications are hosted in the cloud, and of course software as a service (SaaS) which offers a pay-as-you-go version of its enterprise software. Adding PaaS to its SaaS will let end users shift more completely, especially as Oracle has offerings to link in-house and public cloud services. 
New products include an Exadata flavoured Oracle Database Cloud service which lets customers run Oracle databases in the cloud just as if they were running on Oracle's Exadata hardware in their own data centers. "Oracle databases deployed in the cloud as part of this service are 100 percent compatible with those that are deployed on-premises," Oracle promised.
The Oracle Archive Storage service is intended for infrequently accessed data, similar to that which Amazon's Glacier caters for. Oracle's version will have enterprise-grade SLAs, industry standard interfaces, and integrate with Oracle and other backup services… and also according to Ellison be cheaper than the Amazon offering.
For big data, Oracle is offering a Big Data Cloud Service and Big Data SQL Cloud Service, supporting Hadoop and NoSQL databases and extending Oracle's existing big dat efforts into the cloud. 
With customers moving from in-house to cloud use, hybrid cloud is important, and Oracle's Integration Cloud Service will integrate the two world - for both Oracle and third-party applications. It will have pre-built integrations and include wizards ("embedded best practice recommendations") with the idea of making it all easy to do. 
Oracle also wants to support enterprise mobile applications, with a new Mobile Cloud Service which provides a back-end in the cloud tailored for mobile apps, and supporting rapid development and deployment to mulitple client platforms. It also has analytics so companies can see how well their apps are being picked up and performing.
There's also a business process management offering called Oracle Process Cloud Service.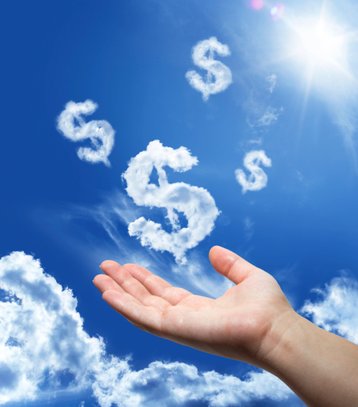 Ellison's take on cloud math
"Oracle is growing really fast," said Ellison. "We sold $426M worth of business in SaaS and PaaS last quarter, a 200 percent increase over the same quarter last year". He asserted that only Oracle can offer the full spectrum of cloud services at every level. Oracle Cloud Platform now has more than 1,800 customers with 1,419 added in the last quarter.
But Oracle made nearly $10 billion in revenue last quarter, so the Saas and PaaS business makes up only four percent of its income. The majority of its business still comes from in-house software and hardware, and on services.
This part of the business still needs to do well, and last week Oracle took on Dave Donatelli, formerly an HP hardware bigwig, to head up and bolster its converged hardware line. 
But the cloud is where the action is, and it concerns investors that it is normally held to offer lower margins and smaller revenues than in-house licensed software. Ellison argued the opposite last week, according to a report on its earnings call by Diginomica's Stuart Lauchlan.
Ellison said that a $1 million deal for licensed software would generate anther 20 percent each year over a  ten year period, giving a total of $3 million over a ten year period. "It's very profitable business," said Ellison. "Most of that $3 million you get after the cost of sales is profit."
By contrast, a $1 million SaaS or PaaS deal delivers nothing upfront, when the commissions have to be piad, but will deliver far more over ten years: "That $1 million deal is worth $10 million, or more than three times as much as the license deal over a  ten year period, over triple the value. But the accounting is entirely different. You take it rateably over that 10-year period. You have to pay the commissions upfront."
This begs a big question: are customers getting the same amount for that money, and if so, why on earth would they go for the cloud version?, 
As Lauchlan points out: "the Oracle founder is still having to circle back to explain the economics of the cloud model to an investment community that is alternately in the dark or just nervous about that so-called 'leap of faith' they're being asked to make. The end result is that Ellison is having to help with the math."