Optus has launched its Standalone 5G (SA) network for commercial use in Australia following a year of testing and customer trials.
The Australian mobile network operator has already launched Standalone 5G plans for a couple of smartphones, including the Oppo X3 and Samsung Galaxy S22.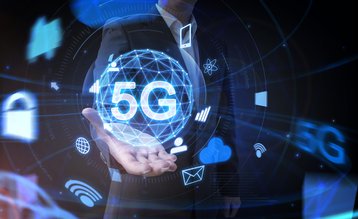 "5G Standalone will provide a greater 5G coverage footprint which means you'll be able to connect to 5G in more places. As the technology matures, you will see even faster speeds, greater reliability and lower latency," said Optus acting managing director networks Lambo Kanagaratnam.
5G Standalone is seen as the next phase of 5G, with 5G Standalone working without any reliance on the 4G radio and core network. Instead, it connects directly from the device to the 5G base station. Optus has partnered with Nokia for most of its SA 5G trials.
For the enterprise, 5G Standalone offers lower latency and allows for network slicing, Edge computing, and self-healing networks. This is expected to provide businesses with more flexibility and efficiency, as network slicing effectively slices the network into different virtual segments to optimize speed and latency for customer requirements.
In the future, 5G Standalone is tipped to underpin next-generation technologies such as remote surgery and driverless cars, as well as large-scale IoT deployments.