The OpenStack Foundation has adopted a new project codenamed Astara, an orchestration platform that aims to simplify the networking component of OpenStack-based clouds.
"The OpenStack community grows stronger every day, and Astara brings exciting new network capabilities for an end to end open source cloud," said Jonathan Bryce, executive director at the foundation.
Akanda – the original developer of the project - has announced partnerships with Cumulus Networks and Aptira, aimed at improving interoperability between their products and quickly bringing Astara to the market. The company will continue providing major code contributions and enterprise support for Astara deployments.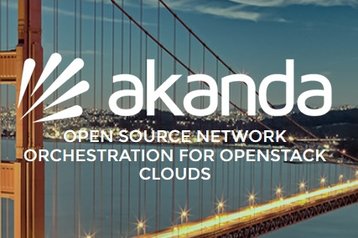 Doing it all
Akanda is a Silicon Valley start-up founded at the end of 2014 by a team of DreamHost engineers, some of whom helped create and support the Ceph storage platform.
Astara, formerly known as Project Akanda, was developed to declutter OpenStack networking - according to the company, currently the most complex major component of open source clouds.
Astara works alongside Project Neutron and replaces many of the SDN controllers, overlays and plugins used to monitor and manage Layer 3 through 7 network services in OpenStack environments.
However, its critics point to an apparent function overlap with some of the other OpenStack projects including Neutron – something the Akanda team says is inevitable considering the scope of the platform.
Among other things, Astara enables multi-vendor environments that can differentiate by cost – so you could have a cheap network for development and a more expensive one for production.
The project began as an in-house tool at DreamHost three years ago, with the core development work done by key contributors to Neutron. The second release is expected at the OpenStack Summit in Tokyo in late October.
"We're excited for what it will mean to have the newly-minted Astara project under the full control of the OpenStack Foundation," said Mark McClain, CTO at Akanda and former project team lead for Neutron.
"Demand has grown for a new way to simplify OpenStack networking via multi-vendor networking services, and Astara is that platform. We will continue to work closely with the OpenStack community to offer support and contributions towards finally creating a hardware-vendor neutral open networking stack. We expect the community will like how quickly they can contribute to Astara, and OpenStack users will like how seamlessly they can implement the platform into their own clouds."
As part of the partnership with Cumulus Networks, Akanda will develop Dynamic Lightweight Network Virtualization (DLNV) functionality for Aster, and integrate it with Cumulus Linux. Meanwhile a partnership with OpenStack integrator Aptira will give the start-up instant access to the fast-paced markets in the APAC region.