IBM, Nvidia and Mellanox have joined forces to launch a software design hub in Montpellier, France, under the auspices of the OpenPower Foundation.
The Power Acceleration and Design Center will provide software developers with technical assistance to enable them to create high performance computing (HPC) and analytics applications using IBM's Power silicon.
This is the second center of its kind: in November 2014, IBM opened a similar facility in Germany in partnership with the Jülich Supercomputing Center.
More power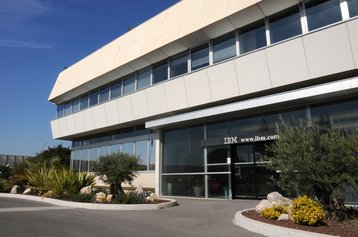 The OpenPower Foundation was established by IBM last year as collaboration between technology vendors, meant to promote its Power processor architecture and make it a viable option for hyperscale data centers.
This cause has managed to attract more than 130 members to date, including Google, Samsung, Canonical and Micron. All of them get access to IBM's intellectual property and processor specifications, as the company attempts to challenge the dominance of Intel and its x86 instruction set.
The new HPC design hub will be located at the IBM Client Center in Montpellier, which already hosts a Linux developer community and projects like the Center of Excellence for Water Management.
The facility will bring together technical experts from IBM, Nvidia and Mellanox – three founding members of OpenPower.
IBM hopes that the new center will help grow the software ecosystem around Power silicon, while at the same time creating opportunities for software designers to acquire advanced HPC skills. Among other things, it will focus on the emerging field of GPU acceleration on OpenPOWER-compatible systems.
"Increasing computational performance while minimizing energy consumption is a challenge the industry must overcome in the race to exascale computing," said Stefan Kraemer, director of HPC Business Development for EMEA at Nvidia.
"By providing systems combining IBM Power CPUs with GPU accelerators and the Nvidia NVLink high-speed GPU interconnect technology, we can help the new center address both objectives, enabling scientists to achieve new breakthroughs in their research."
IBM is positioning Power-based systems as perfect building blocks for HPC deployments. The company will use such systems to design two GPU-accelerated supercomputers for the US Department of Energy, codenamed 'Summit' and 'Sierra'.
Both are set to be considerably faster than Tianhe-2, currently the world's most powerful computer system, developed by China's National University of Defense Technology. IBM is expected to deliver the project sometime in 2017.