Open source project OpenDaylight has released the third version of its software-defined networking (SDN) platform, codenamed Lithium. It has been designed to serve as an open, vendor-agnostic foundation for network virtualization.
The latest iteration of the software broadens programmability options, adds support for six new networking protocols and Service Function Chaining (SFC).
OpenDaylight has also launched a user advisory group which is meant to offer additional guidance to the board of the project.
"Lithium was built to meet the requirements of the wide range of end users embedding OpenDaylight into the heart of their products, services and infrastructures. I expect new and improved capabilities such as service chaining and network virtualization to be quickly picked up by our user base. We are really happy to see the interest the telco/NFV community has shown in ODL," said Neela Jacques, executive director of OpenDaylight.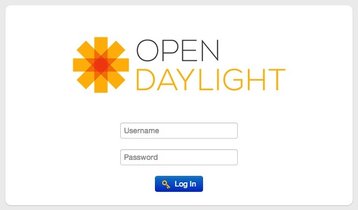 Lithium treatment

OpenDaylight is a collaborative project established in April 2013 and managed by the Linux Foundation. SDN enthusiasts can use its open source platform to compose their own service architectures or use an OpenDaylight-based commercial offering - Lithium is expected to be embedded in over 20 commercial products. It will also become part of the sister project, the Open Platform for NFV (OPNFV).
The latest release follows Hydrogen and Helium – OpenDaylight is naming major versions after the lightest elements in the periodic table and pushing them out every six months, which means we could see Chlorine in seven years and Arsenic in fifteen.
Lithium increases scalability and performance of core architectural elements of the platform, adds brand new APIs and native support for the OpenStack Neutron framework. It also features better security thanks to Unified Secure Channel technology. Easier hardware integration is ensured by a new Device Identification and Driver Management (DIDM) module.
New additions to the supported network protocol list include Source Group Tag eXchange (SXP), Link Aggregation Control Protocol (LACP), IoT Data Management (IoTDM), SMNP Plugin, Open Policy Framework (OpFlex) and Control and Provisioning of Wireless Access Points (CAPWAP).
"OpenDaylight has gained significant market traction from some of the most demanding users over the last two years," said Kelly Herrell, SVP and GM of Software Networking at Brocade. "The OpenDaylight Lithium release is the next step in meeting the needs of large data centers and carrier operators alike as they transition to the New IP with software-based networks."
To make sure the platform continues to serve its end-users and not just participating vendors, OpenDaylight has launched a user advisory group, which brings together engineers , executives and academics from organizations like AT&T, China Telecom, Comcast, NASDAQ, Caltech and the Arizona State University.
This group will meet monthly to offer guidance to the OpenDaylight Technical Steering Committee. It will also create a developer community based on its communal experience in running some of the world's most demanding networks.