Lacking in enterprise credentials just a few years ago, today open-source technology standards are rapidly becoming acceptable when designing, building and operating digital infrastructure. Whether in the form of the Open Compute Project (OCP), OpenStack, IBM's OpenPOWER, or others, open-source standardization and commoditization of the "factory of the future" is now an accepted evolutionary path.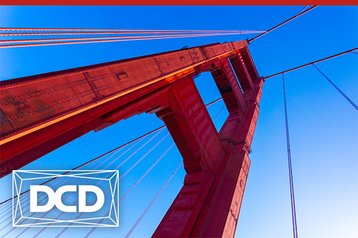 DCD>Webscale will feature a discussion on the future of standardization of open-source architectures for both hardware and software, led by Zaid Ali Kahn, Senior Director, Global Infrastructure at LinkedIn, Sriram Sankar, Infrastructure Engineering Leadership at Facebook, and Jason Rylands, Director, Data Center and Open Compute at Rittal.
Cirrascale, a unique HPC cloud and data center services provider for GPU applications including AI and machine learning, has just been acquired by high-performance workstation maker Boxx. Both companies are OpenStack and OpenPOWER developers, and will be represented at the conference by Cirrascale CEO Dave Driggers.
Salesforce - an OpenStack cloud adopter - is represented by Amir Michael, VP of infrastructure engineering. He was the founding CEO of OCP-compliant Coolan, acquired by Salesforce in 2016. Michael had worked at both Google and Facebook, and contributed significantly to the early successes of the OCP.
Open Convergence
"Openness, today, has become the ambient air the data center industry breathes," says DCD>Webscale chair Bruce Taylor, noting how Splunk offers an OpenStack add-on to its ground-breaking DevOps operational intelligence automation products. Splunk evangelist Andi Mann will be at the event, addressing the software-defined approach to digital transformation.
PayPal, now moving to join the blockchain revolution, claims to have achieved a 10X cost savings from its implementation of an open-source continuous integration automation system built using Docker, OpenStack by Mesos, and other open components.
"DCD>Webscale is a continuation of our covering of this rapid-growth, evolutionary journey that the digital infrastructure industry is on," says DCD CEO George Rockett. "Open-sourced, software-defined, 'lights-out' autonomously-driven and hyper-scaled."
Register here and join professionals involved in the design and delivery of hyperscale digital infrastructure that supports the zettabyte economy, on June 20.