The Open Grid Alliance, the organization set up to adapt and improve Internet standards for the Edge, now has 27 new members.
The OGA now has 31 members in total and has officially become a 501(c) non-profit organization. The organization now has a provisional board whose members include Deutsche Telekom, as well as founder members Dell Technologies, Vapor IO and VMware.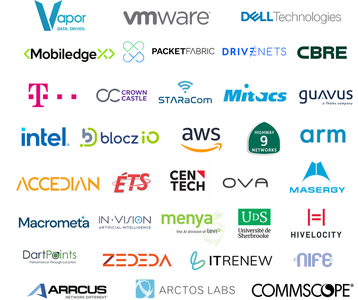 Upgrading the Internet
The OGA was set up in April 2021 with a mission to evolve the Internet, to handle today's challenges, including Edge services, which go beyond the design of the existing Internet. According to the announcement: "The OGA aims to rearchitect the Internet from the communications hub that currently exists, to a global, shared platform that distributes compute, data, and intelligence to where it's needed, when applications and services demand it, and with guarantees and SLAs. In short, the OGA aims to lay the digital foundation for a better world."
The group has had a formal membership meeting and will shortly establish a formal board of directors and organizational structure. The group now has three workstreams: a Grid Think Tank, to establish a long-term technological vision and steps to get there, along with Grid Innovation Zones which aim to create ecosystems with real-world use cases in specific metropolitan areas, and Grid Market Readiness, a stream to create commercial delivery programs.
"The Grid makes incredible things possible – it affords access to resources the Internet of today simply cannot reach," said Kaniz Mahdi, vice president of distributed edge at VMware, said. "And once we have access to this global pool of (digital, physical and biological) resources, we can use them for bigger, broader and better things, such as planet-scale automation empowering resilient societies - and that's our target ambition for the OGA.""
New members include Accedian, Arctos Labs, Arm, Arrcus, blocz IO Ltd, CBRE, Centech, Commscope, CrownCastle, DriveNets, Quebec's Ecole de Technologie Superieure (ÉTS), Guavus (a Thales company), Highway9 Networks, Hivelocity, Intel, Invision AI, ITRenew. Macrometa, Masergy, Menya Solutions, Mitacs, MobiledgeX, Nife Labs, OVA.ai, STARaCom Research Cluster, University of Sherbrooke, and ZEDEDA