The Open Compute Project (OCP) has appointed Rebecca Weekly, a senior HPC engineer at Intel, as the new chairperson of its board, while the organization's CTO Bill Carter is stepping up as interim director after the retirement of CEO Rocky Bullock.
The OCP Foundation, set up by Facebook in 2011, shares open source hardware and software designs for large data centers, with a view to advancing technology, increasing efficiency and reducing costs. Weekly takes over from Facebook's Mark Roenigk, while Bill Carter is taking the full-time leadership role as an interim measure after Bullock's retirement.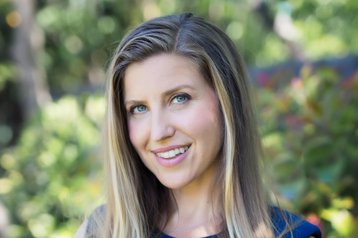 Technical leadership
"Rebecca brings a wealth of technical expertise, leadership, and perspective to this role that will positively impact the Foundation as we kick off the next decade of OCP," said Roenigk, head of hardware engineering at Facebook, who has served on the OCP board since it was founded.
Rocky Bullock is another OCP veteran who's been there from the start, and had been CEO since 2015.
Bill Carter, OCP's Chief Technology Officer will be the interim executive director, while the board finds a permanent replacement for Rocky.
OCP celebrates its tenth anniversary this year, and plans to have an in-person Summit in the San Jose Convention Center November 8 – 10 2021, with two days of live sessions, and virtual attendance for those unable to travel.