Open Compute, the group created by Facebook in 2011 to share low-cost hardware designs, is maturing fast. Facebook claimed the project has saved it more than $2 billion at this year's Open Compute Summit in San Jose, while other tangible products emerged, including a proposal from Microsoft to distribute the UPS within servers. 
Facebook showed its Yosemite server, designed to work with new Intel system-on-a-chip (SoC) designs, along with new  FBOSS software for  Wedge top-of-rack switch, and an open management software platform called OpenBMC. All these were presented in a mammoth keynote from Jay Parikh, Facebook's vice president of engineering, immediately followed by a broadside of  announcements from other Open Compute members.
For the past 18 months Facebook has been collaborating with Intel on a new server using Intel's latest system-on-a-chip (SoC) products, Parikh told the summit. Facebook's first SoC server supports four servers with better performance and cost per Watt than traditional data center servers, Parikh said, dramatically increasing the speed and cutting the cost of serving Facebook's traffic.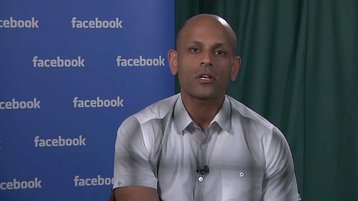 Partnerships
Open Compute partners including Accton, Cumulus, Broadcom and Big Switch are all working on software to produce products based on Facebook's Wedge top-of-rack network switch, the Summit heard. Accton plans to start shipping Wedge in the first half of the year.
Meanwhile Facebook itself will offer open source management for Wedge, as the first application of its newly-announced open source OpenBMC low-level management software platform. In theory, OpenBMC will take the software out of the hands of the hardware vendors, providing an open software framework for next-generation system management, software for baseboard management controller (BMC) chips. Facebook also promised OpenBMC software for its six-pack switch. 
In FBOSS, Facebook opened the central library the software created for its Wedge top-of-rack network switch. It is built on Broadcom's OpenNSL (open network siwtch library), and programs the Broadcom ASIC inside Wedge.
Facebook made the claim that OCP, along with other measures, has saved it more than $2 billion in infrastructure costs over the course of the last three years. Facebook estimates that it saved enough energy to power almost 80,000 homes and its carbon savings are equivalent to taking 95,000 vehicles off the road said Parikh.
More announcements
There were other announcements at the Summit this week. Broadcom formally launched OpenNSL, an open source library which manages its hardware, included in other vendors' kit as well as its own StrataXGS switches, and which Facebook made use of in FBOSS. 
Hewlett-Packard launched its Open Compute based Cloudline servers, designed for hyperscale cloud providers with a predilection for white boxes. These were produced in a joint venture with Foxconn, and promised back in April 2014. 
StackVelocity, a subsidiary of contract manufacturer Jabil ius using Cavium's ARM-based ThunderX processors to deliver Open Compute  inspired open cloud servers intended to provide ARMv8 based server platforms for hyperscale data center workloads. ThunderX is Cavium's 64-bit ARMv8-A server processor; it has custom cores and single and dual socket configurations.
Microsoft demos low energy storage
Microsoft joined Open Compute early in 2014 and has shared server designs. At this year's Open Compute Summit, it contributed more specifications for data center technology - and showed Local Energy Storage — a proposal which places lithium-ion batteries inside the server chassis as an alternative to the traditional uninterruptible power system (UPS).
According to Microsoft this method reduces power transmission, cutting the total cost of ownership of UPS systems by a factor of five while saving up to 25 percent of data center space.
Microsoft also shared the concept of a new generation of blade servers featuring eight slots for NAND flash storage, and a connection for a high-bandwidth PCI-Express card to connect them all.
Update from DCD at CeBIT: