An office complex and data center in Orlando, Florida, has sold for $15.1 million at auction.
Avison Young's Florida Capital Markets Group announced this week that Central Corporate Center – a five-building office park totaling 318,516 square feet and spanning 21.7 acres on S. Rio Grande Ave. in Orlando, Florida – was sold through the Ten-X auction platform.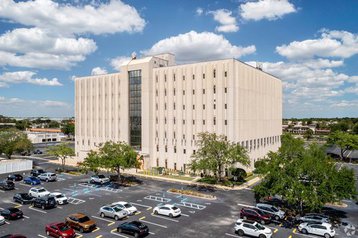 Originally a build-to-suit for Lockheed Martin and previously occupied by an AT&T web hosting group, the property features a single-story, 4MW, 51,000-square-foot (4,700 sqm) data center built in 1981. It's unclear if the facility is currently occupied.
According to BizJournal, the complex was sold by 110 Grove, LLC to Central Corporate Center Acquisitions Group LLC — an entity with ties to South Florida real estate investor Marc Osheroff. 110 Grove LLC bought the asset for $12.8 million in December 2016.
"Our team was engaged to sell Central Corporate Center at the highest value within the shortest possible timeframe, so we worked with the seller to develop a strategy using the Ten-X platform," said David Duckworth, Principal of Avison Young's South Florida team. "We were able to generate incredible exposure and eliminate the risk of buyer default by requiring a hard deposit upon awarding the deal."
Central Corporate Center was reportedly under 30 percent leased with short-term agreements at the time of the listing, with the buyer attracted to the asset's location and size and has plans to re-lease the property with new improvements.