Ofcom has set out plans to make fax machines officially redundant in the UK.
The communications regular this week proposed to remove the requirement for telecoms firms to provide FAX (facsimile) services under the Universal Service Obligation (USO) legislation.
Scrapping such legislation would have an impact on BT and KCOM, with the two companies the designated telecom providers responsible for universal service in the UK.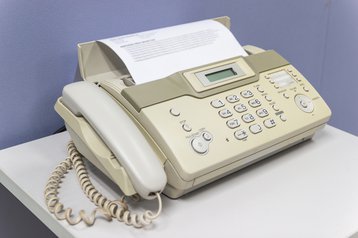 While once commonplace in the late 1980s in offices across the world, the use of fax machines in offices in recent years has diminished significantly to almost nothing aside from in a few select industries and markets.
Fax machines were designed to send an exact copy of a page of text or images to the recipient, using a telephone line to do so, with Xerox first commercializing the product in 1964.
However, the need for these products has changed in recent years, with other methods such as email, cloud, instant messaging, and scanners preferred, effectively rendering fax machines obsolete.
It's noted that the recent migration of telephone networks to Internet protocol (IP) technology means that fax services won't work in the same way, according to Ofcom, which acknowledges the changing telecoms landscape.
"We previously consulted on this subject last year. We considered it was appropriate for fax to be removed from the USO, given its limited ongoing use, as well as the fact that developments in technology now mean there is a range of alternatives available for people to use," said Ofcom in a statement.
Ofcom's decision to push ahead with these plans comes shortly after the government altered the Electronic Communications (Universal Service) Order 2003 to remove facsimile services from the USO from 1 October 2022.
The regulator says its inviting comments by December 1 on its implementation of the change, with Ofcom, set to publish a statement early next year.
The legislation (USO) dates back to 1984 when BT became privatized, with the telco required to maintain a full national telecoms service, even in areas where it was less profitable, with the legislation later including the provision of fax services.
One industry that still reportedly relies on fax machines is the healthcare sector with the UK's National Health Service (NHS) still using around 800 fax machines as of August 2022, according to the Labour Party. Japan also remains an outlier with fax still widely used.
More in IT Hardware & Semiconductors