UK regulator Ofcom has confirmed that the requirement for UK telecom's operators to provide FAX (facsimile) services has officially been removed.
The scrapping of the legislation will impact both BT and KCOM, with the two companies the designated telecom providers responsible for universal service in the UK.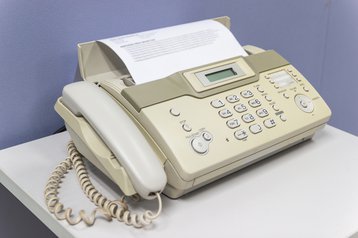 The move to remove the obligation comes as no surprise, with Ofcom setting out its plans to remove the requirement back in November.
This obligation for BT and KCOM to provide fax services was set back in 2003, during which fax machines were much more common in offices.
However, the need for these products has changed in recent years, with other methods such as email, cloud, instant messaging, and scanners preferred, effectively rendering fax machines obsolete.
"Almost 20 years later, and the telecoms landscape has changed. Not only are alternatives to fax machines now more widely available, migration of telephone networks to internet protocol (IP) technology means fax services can no longer be guaranteed to work in the same way," said Ofcom.
"This change doesn't mean fax services will stop working immediately, but current fax users should look for alternatives (such as email)."
Fax machines were designed to send an exact copy of a page of text or images to the recipient, using a telephone line to do so, with Xerox first commercializing the product in 1964.