The UK's communications regulator Ofcom is considering making a number of regulation changes affecting Low Earth Orbit (LEO) satellite constellations such as OneWeb and SpaceX's Starlink.
In a new consultation report, Ofcom proposes making changes around license applications for non-geostationary satellite orbit (NGSO) systems such as Starlink and the partly Government-owned OneWeb.
The document proposes changes to Ofcom's spectrum licensing approach in order to manage the risk of radio interference between NGSO satellite systems.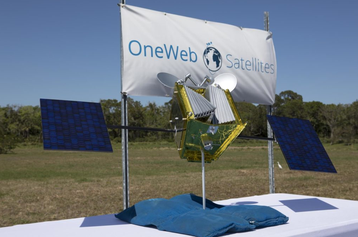 "A number of companies are developing these systems (for example Amazon, OneWeb, SpaceX, and Telesat) and we want to enable as many of them as possible to provide services and increase choice for people and businesses in the UK," said Ofcom in the report.
"However, they may also create new challenges which we need to address to ensure their benefits can be fully realized. Given the large number of NGSO satellites that are being deployed by operators, there is a risk of satellites from two different operators appearing to be in the same part of the sky. Interference between different systems can occur as they line up in the sky."
Ofcom said it believes the updates are "necessary and important now" as systems are rolling out.
"We also want to mitigate the risk of earlier systems hindering the deployment of those coming later because of the interference they could cause, and therefore potentially restricting competition. To do this we are proposing new checks on competition when we consider NGSO license applications."
The changes would ensure satellite operators can cooperate and co-exist when operating in the same frequencies, prevent interference with other in orbit systems, safeguard competition, and help deal with issues around any degradation of services in the UK.
Ofcom would also amend and update NGSO gateway licenses such as those held by Arqiva, Goonhilly Earth Station Limited, and Starlink.
Ofcom said the changes would not only apply to new licenses but would also amend existing licenses such as those issued to OneWeb and Starlink. It has also said it will not process new NGSO license applications during the consultation period.
The consultation closes on September 20. Following this consultation, Ofcom will confirm and implement the appropriate licensing changes.