UK regulator Ofcom has outlined plans to make more than 6GHz of millimeter wave (mmWave) spectrum available across the 26GHz and 40GHz bands for technology such as 5G.
This will see Ofcom open up a consultation into a proposal to auction licenses in cities.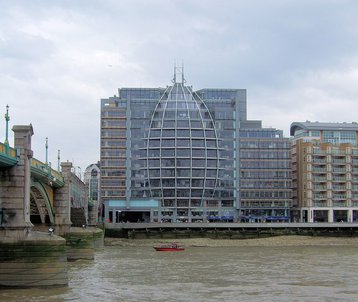 mmWave is tipped to be particularly essential to locations and venues with a lot of mobile users, including train stations, football stadiums, and concerts, where demands on current networks mean mobile data speeds can be slow.
It's also expected to support innovative wireless applications requiring large amounts of data, very high speeds, or both. Those applications may include VR, factory automation, and intelligent transport systems such as driverless cars.
In a statement, Ofcom said that it will award citywide licenses to use mmWave spectrum by auction while assigning licenses for more localized licenses on a first come, first served basis, using its Shared Access licensing framework.
Ofcom said it's consulting on proposals for the design of the auction for citywide licenses, the license conditions for citywide and local mmWave licenses, and how it will coordinate users of this spectrum.
The regulator is inviting responses to its consultation by May 22, 2023.
"The main challenge for mmWave is that signals cannot travel very far and can be easily blocked by obstacles," said Tony Eigen, VP of marketing at Baicells.
"mmWave networks, therefore, need to be densified to provide reliable coverage, requiring significant investment. Operators are, therefore, likely to want to acquire mmWave spectrum for enterprise private network deployments, to connect high volumes of devices that need high bandwidth connectivity, such as the industrial IoT and smart healthcare across a controlled environment."
Wassim Chourbaji, SVP of government affairs at Qualcomm EMEA, said the 26 GHz and 40 GHz bands 'are key' in tackling capacity needs in the short to medium term.
"Qualcomm is very pleased with Ofcom's decision to make over 6 GHz of mmWave spectrum available across the 26 GHz (24.25-27.5 GHz) and 40 GHz (40.5 GHz-43.5 GHz) bands in the UK," said Chourbahi.
"At a time when digital technologies are essential tools to meet the economic, energy, and environmental needs, 5G mmWave will contribute to the growth, innovation, and social inclusion in the country."