A lab space designed to test and promote open hardware and software for data centers is opening in London. The move follows a similar lab announced by Facebook in California in 2016.
The Open Lab is intended to help companies evaluate open source options, such as hardware developed along lines set out by the Open Compute Project. It is run by CSsquared, an open stack and open hardware integrator, at Volta's central London data center, with support from DCD.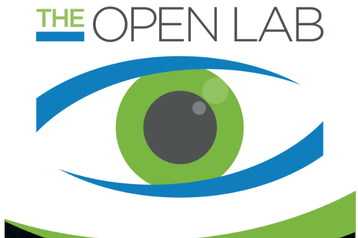 London is open
Webscale players like Facebook can adopt open technologies more easily because of their scale, but smaller players have a harder time finding the resources to test and prepare for a migration. Six months ago, Facebook opened a Disaggregate Lab in its Menlo Park headquarters for vendors and adopters to test implementations. Now London's Open Lab is taking the concept to a new market.
"Since its inception, the lab has seen a lot of use, with many companies testing their software in the space and helping to grow the software ecosystem for open hardware," said Michael Liberte, who heads product partnerships at Facebook. "The success of Disaggregate Lab has led to other companies replicating the space, like CSsquared, whose lab is hosted in Volta data centers in London, and Equinix."
The London Open Lab will be formally opened next week, but CSsquared and DCD presented the idea at the OCP Summit in Santa Clara today .The Open Lab mirrors the ethos and ambitions of the Facebook lab, and has been built by CSsquared. It will include hardware and software from Canonical, Red Hat, Cumulus, QCT, Wiwynn, EdgeCore Networks and many others.
The lab will be built on 1U, 2U and 4U open compute servers, High performance compute (HPC) servers, JBOD and JBOF storage devices and bare metal Ethernet switches. It will include operating environments from Canonical and others. As well as open hardware, it will give users a chance to evaluate the performance of OpenStack software running on open hardware including provisioning software and data center operating systems.
"Our vision is to bring the huge benefits of the open compute ecosystem - conclusively proven in the hyperscale environment - within reach of European organizations. It's new and that can be a bit scary, especially if you've committed to the world view of one of the traditional hardware vendors. We're here to help organizations prove the benefits for themselves, and then to make a planned, insight-driven migration to the 'world of open'," said Keith Sullivan, managing director at CSsquared.
"DCD is pleased to be working with a group of pioneering companies to demonstrate in a controlled environment the benefits and advantages of adopting an open hardware and software solution," said Dan Scarbrough, co-founder of DCD.
"We're proud to be a founding member of the The Open Lab and look forward to welcoming the first organizations into this unique European test facility," says Jonathan Arnold, managing director at Volta Data Centres. "We see a growing interest from European data center operators to explore the benefits of open hardware and software in a controlled environment."
Current and potential open hardware and software adopters are invited to contact the lab at [email protected]