Microsoft has submitted  network software that runs its Azure cloud to the Open Compute Project, allowing networks to be built with open source software that runs on switches that use any ASICs.
The new software extends and opens the Linux-based ACS switch that Microsoft has been using internally in its Azure cloud, and will be offered for all to use through the OCP, fitting well with the aims of the Facebook-created group, which fosters flexible, low cost data center kit.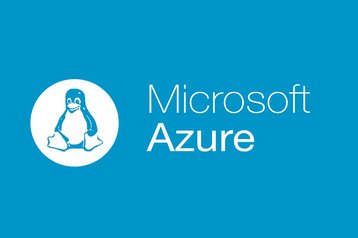 Microsoft really does open source
The SONIiC (Software for Open Networking in the Cloud) is on GitHub and has been submitted to OCP. It's not yet formally accepted, but it had pride of place in a keynote by Microsoft's Azure CTO Mark Russinovich at the Open Compute Summit in San Jose, which must indicate a high level of support.
The SONiC platform biulds on the Switch Abstraction Interface (SAI) a software layer launched last year by Microsoft, that translates the APIs for multiple network ASICs, so they can be run by the same software instead of requiring proprietary code.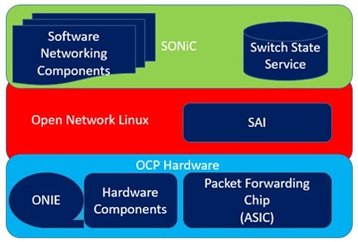 With SAI, cloud operators had to provide or find code to carry out actual network jobs on top of the interface These utilities included some open source software. SONiC combines those open source omponents (for jobs like BGP routing) and Microsoft's own utilities, all of which have been open sourced.
"Vendors can deliver value on top of SONiC," said Russinovich. although it includes functions which are normally part of switch vendors' "secret sauce", switch and silicon vendors including Dell, Arista, Mellanox and Broadcom are supporting SONiC.
"It's the first time the entire network stack has been 100 percent open sourced," Microsoft's general manager for server engineering Kushagra Vaid told DatacenterDynamics, saying it  would "enable an ecosystem".
It reaches so far up the stack it even meets the OpenStack cloud platform coming down, he said: "Third party partners can do plugins," said Vaid, promising that Chef and Puppet modules would arrive, allowing it to easily integratie with OpenStack.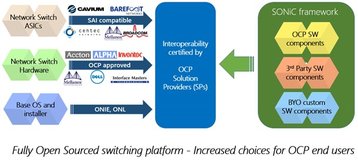 Switch vendor Mellanox was cosely involved in SONiC's creation the company's principal architect Aviad Raveh told us, at the DatacenterDynamics stand at the Summit. 
"SONiC gives cloud providers the ability to control their own destiny," said Raveh,"with an operating system that is fully agnostic from the hardware." 
The group had to negotiate a certain amount of politics, apparently, as Broadcom was pushing an approach which was open source but limited to Broadcom hardware,but eventually supported a fully open option.  HP has been offering an open source network operating system called OpenSwitch on its Alto line of white box switches. 
Russinovich used his keynote to argue thta Microsoft is now a good open source player, mentioning other developments such as the provision of Linux on Azure, and the sharing of the .Net code. 
Russinovich opened his keynote with a show of hands for how many people saw Microsoft as a supporter of open source. At the end of it, he repeated the call, saying "well I've convinced a few of you."