Over 1,500 data center and cloud infrastructure professionals will be attending the 16th edition of DCD>Enterprise on May 1-2 in New York, to examine how IT transformation is reshaping enterprise data center design and architecture.
The conference will explore the modern, full-stack, private cloud, software-defined data center (SDDC) and how it is no longer a given that moving workloads into public or hybrid cloud architectures will achieve higher performance and lower costs.
"At every layer of the converged facilities and IT infrastructure stack, technology has advanced to the point where the primary decision plateaus are no longer determined by economic and technological capability, but by their contribution to the digital transformation journey," says Bruce Taylor, DCD conference chair.
New for 2018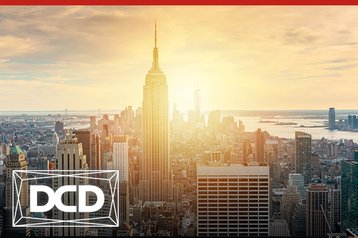 A new pre-conference focus day on April 30, DCD>Edge, tackles "edge" data centers, the hottest topic for this sector and is set to enable the development of more robust distributed architectures for a number of different industry verticals. This focus day has been designed to help IT professionals build their own "Edge" roadmaps through a highly interactive new conferencing format, exploring key verticals including Financial Services Edge, Healthcare Edge, Retail Edge and Manufacturing Edge.
As part of a recently announced partnership, the Uptime Institute will play the role of "Global Content Partner" at DCD events, kicking off in 2018. Providing original content and expert speakers to all of the events, Uptime Institute will be hosting a unique mini-track of UI content at DCD>Enterprise.
Another feature to be introduced at DCD>Enterprise for the first time in 2018 are the Hosted Roundtables comprising small, focused peer groups participating in an hour-long discussion on a specific critical issue shaping the future of the industry.
In addition, other new interactive elements trialled successfully in 2017 will be fully rolled out in New York including the VIP Executive Club, Speed Networking and 1-2-1 meetings.  If you would like to get involved with these or other parts of the conference program, please contact [email protected]