Nvidia shares have jumped 15 percent after GPU sales beat expectations and revenue was up 54 percent year-over-year, increasing to $2.1 billion.
The company's data center business proved particularly successful, seeing a 193 percent rise in revenue to $240 million.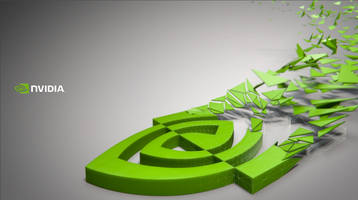 Thank you video games
"We had a breakout quarter - record revenue, record margins and record earnings were driven by strength across all product lines," Jen-Hsun Huang, founder and CEO of Nvidia, said.
"Our new Pascal GPUs are fully ramped and enjoying great success in gaming, VR, self-driving cars and data center AI computing."
He added that Nvidia's "GPU deep learning platform runs every AI framework, and is available in cloud services from Amazon, IBM, Microsoft and Alibaba, and in servers from every OEM. GPU deep learning has sparked a wave of innovations that will usher in the next era of computing."
The company's automotive business grew 61 percent year-over-year to $127 million, while its main gaming business that responsible for the advancement of GPUs, saw revenue of $1.2 billion, up 63 percent year-over-year.
As of Thursday's close, Nvidia became the best-performing stock in the S&P 500 year-to-date, up 105.6 percent.
In addition; the company has increased its quarterly dividend to shareholders by 22 percent to 14 cents per share and has increased its buyback program by $2 billion.