Nvidia has stepped up its efforts to create server software powerful enough to support the most graphics intensive cloud applications on any device. Server vendors Cisco, Dell, HP and Lenovo have supported their development code, so that Grid can run on 125 server models and all the major virtualization platforms typically found in data centers.
Nvidia Grid 2.0 is now being beta tested by eleven Fortune 500 companies as the partners seek to improve the performance, efficiency and flexibility of virtualized graphics in enterprise workflows. The goal is to allow employees to work anywhere, from any device, no matter how GPU-intensive their graphics programme, according to Nvidia. To achieve this, the data centers hosting the servers need software that can overcome the bandwidth, processing and security limitations.
GPU muscle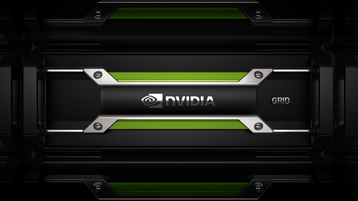 Virtualizing enterprise workflows from the data center will only be possible if Nvidia and its allies can overcome the problems of low performance, poor user experience and limited server and application support, said founder and CEO Jen-Hsun Huang. "Industry leaders around the world are embracing Nvidia Grid to give employees access to the most graphics-intensive workflows on any device, right from the data center," said Huang.
Huang pledged to integrate the graphic processing unit (GPU) into the data center and clear away these barriers, and outlined a number of improvements to be made. These include a doubling of user density, so that 128 users can be accommodated per server, meaning that data centers can scale more cost effectively.
Application performance should be doubled, according to Nvidia, through a new version of its Maxwell GPU architecture. Blade server support will be improved by running Grid-enabled virtual desktops on blade servers, rather than just rack servers, widening the availability of computing platforms. Finally, support will be extended beyond Windows, so that data centres running Linux servers will be brought into the Grid movement.
"Nvidia Grid technology enables employees to do their best work regardless of the device they use or where they are located. This is the future of enterprise computing," said Huang.