Hyperconverged infrastructure vendor Nutanix has updated the software suite that powers its pre-integrated data center modules.
The company claims new versions of Acropolis and Prism can double the performance of the existing systems, enable 'one-click automation' and free managers from hypervisor lock-in through new options for conversion and migration.
Better living through software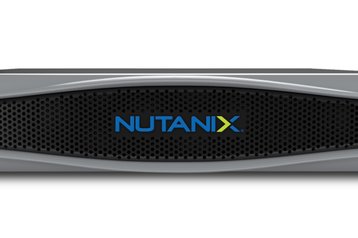 According to Nutanix, Acropolis 4.6 and Prism 4.6 will give users of its NX-9000 systems a performance improvement of up to 400 percent, thanks to new machine learning capabilities that boost operational efficiency.
Nutanix systems, which include compute, storage and networking in a single hardware module, aim to speed up the process of building data centers by eliminating the need for many previously time-consuming tasks.
The creation of a software defined 'web-scale infrastructure fabric' has now been simplified by version 4.6 of the Prism management software which includes a total of 25 improvements.
The gains in computing power and operational efficiency mean that 30,000 Microsoft Exchange mailboxes can be powered in 8U of rack space, according to data provided by the Microsoft Exchange Solution Reviewed Program (ESRP).
Nutanix claims the storage input/output performance of its modules, now at 1 million IOPS within 4U appliance, makes it the fastest hyperconverged system available for data centers. It also claims a price to performance ratio of around $0.35/IOPS.
Enabling data center managers to easily switch hypervisors will give them greater buying power and a wider range of applications to choose from, adds the company. The new release of the management software achieves this by extending the Acropolis App Mobility Fabric (AMF) with software updates that allow IT teams to pick the right virtualization environment for their applications - either VMware vSphere or Nutanix Acropolis Hypervisor.
Other features include a cross-hypervisor disaster recovery and backup service that speeds the recovery of a site, giving managers the option to restore to virtual machines that run completely different hypervisors.
Extra machine intelligence is now built into the Prism Pro, through new X-Fit technology, which streamlines operations for every workload.
Nutanix is "pushing hyperconvergence forward" with these new "foundational elements," commented analyst Eric Sheppard, research director at IDC.