European data center provider and NTT Communications subsidiary e-shelter has opened the eighth expansion to its Frankfurt 1 Data Center campus.
Building "H," the eighth on the campus, adds another 7,100 square meters (76,424 sq ft) of technical space and 17MW of power capacity to the site, bringing the total data center space to 60,000 sq m (645,835 sq ft) and 120MW of power, on a €100 million (US$117m) investment. 
Can get shelter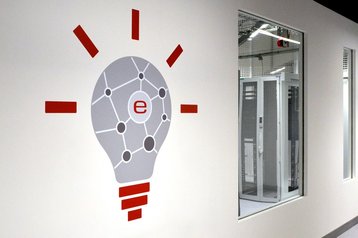 "This is where the future of the German economy is happening," Rupprecht Rittweger, CEO and founder of e-shelter said at the opening ceremony.
"In 2017, e-shelter has invested a total of EUR 250 million and we plan to build, operate and secure further data centers all over Europe – but we always keep an eye on the big picture. No wonder leading companies and cloud providers place their trust in us!"
Peter Feldmann, Mayor of the City Frankfurt am Main added: "Frankfurt is home to the world's largest Internet hub (as measured by data throughput), making the city the center of the infrastructure for new digital streams.
"e-shelter is a key company, as its data centers form the backbone of Germany's digitization. e-shelter started here as a start-up 17 years ago, and is now a leader in Europe, not least because of its presence in the metropolitan region of Frankfurt."
Across ten locations in the DACH region, e-shelter operates around 90,000 sq m (968,752 sq ft) of data center space, and 300MW of power capacity.