Megaport Singapore and NTT Singapore have launched a cloud-centric connectivity service that promises to deliver direct private connections to multiple cloud service providers in Singapore.
The NexConnect Cloud Service will be served from NTT's Serangoon Data Centre to deliver on-demand connections through Megaport's software defined network. Destinations will include cloud platforms such as Amazon Web Services, Microsoft Azure, Oracle Cloud, Google Cloud, and Alibaba Cloud.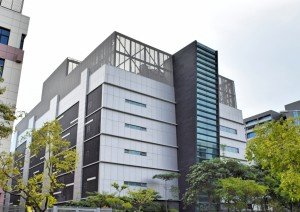 Important location
"Singapore is an incredibly important location for cloud in Southeast Asia, and we've experienced increased demand for flexible, multi-cloud solutions in the region," said Joshua Munro, Megaport's executive vice president for the Asia Pacific, citing a study on how businesses in Singapore are embracing the cloud.
"NTT's Serangoon data centre in Singapore has a direct connection to the Asia Submarine-cable Express (ASE) which enables ultra-low latency connections between major cities in Asia. With NTT Singapore's unique, high performance infrastructure integrated with the Megaport SDN, the NexConnect Cloud Service will enable significant optionality for Singapore enterprises and the rest of Asia Pacific as they architect their IT strategies," he said.
"As the demand for cloud services in Asia continues to grow, driven by digitization, it is imperative we satisfy our customers' demand for reliable, high-performance, and scalable capacity sized to their evolving business needs," said Steven Neo, the executive vice president for the Enterprise Products Division at NTT Singapore.
The battle in the cloud is particularly intense in the data center hub of Singapore. Google Cloud recently opened its Singapore region, while other cloud players Amazon Web Services (AWS), Alibaba Cloud, IBM Softlayer, Microsoft Azure, and DigitalOcean have had a presence in Singapore for years now. As a result, many data centers in Singapore now offer direct connectivity to the cloud platforms to ease hybrid deployments.