Japanese telecommunications giant NTT will be expanding its operations in India.
The company is in the process of acquiring a Unified License for national long-distance services (NLD) which it needs to begin providing network connectivity in the country. Such services will be offered by a new business entity - NTT Communications India Network Services Private Limited – which will be established before the end of the year.
To support growth in the region, NTT is also opening its sixth Indian sales office in Ahmedabad, Gujarat.
In total, NTT owns eight data centers across India through local subsidiary Netmagic, and is currently building its ninth facility in Mumbai.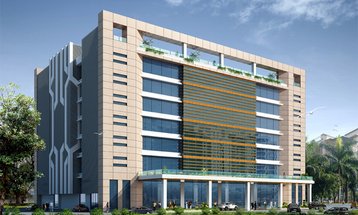 Expecting growth
NTT considerably increased its presence in India after it bought a 74 percent stake in Netmagic in 2012. However, due to the peculiarities of Indian regulatory landscape, the company had been limited to providing data center services and system integration.
A Unified License will enable NTT to offer a much broader range of services, for example secure private network connectivity between data centers.
The company will also open a new office in the state of Gujarat, an industrial hub and a base for multinationals to export to the Middle East, Africa and Europe.
NTT believes India is set for rapid economic growth, which will fuel the demand for high-quality ICT solutions among domestic and multinational companies.
Netmagic currently operates eight data centers in India: four in Mumbai, two in Bangalore, one in Deli and one in Chennai. The new facility in Mumbai is set to become one of the largest purpose-built data center complexes in the country. It is expected to open in July 2015.
Mumbai 5 will offer 7,400 square meters of white space across eight floors, supported by at least 20MW of available power. The data center is being built to NTT's unified global equipment and operational standards – so it will be similar to 130 data centers the company already owns worldwide.