Japanese infrastructure giant NTT Com has opened a 7MW data center in Bonn, Germany.
The 2,700 square meter facility, codenamed Rhein-Ruhr 1, is owned and operated by e-shelter, its European subsidiary acquired in 2015.
The expansion brings the total server room space managed by NTT Com in Europe to 82,300 square meters – further establishing as one of the region's largest data center players.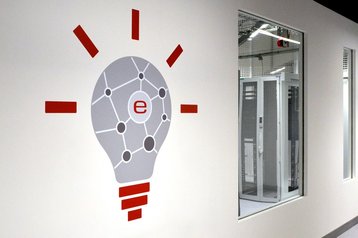 On the banks of the Rhine
NTT Com is a subsidiary of Nippon Telegraph and Telephone Corporation, the largest telecommunications company in the world by revenue, part-owned by the Japanese government.
NTT Com runs a network of more than 140 data centers worldwide, serving 196 countries and regions, all linked by its own fiber backbone - the Arcstar Universal One.
The company acquired e-shelter as it was looking to expand its operations in Europe – paying a reported 100 billion yen ($836m) for nearly 300MW of colocation power capacity. The deal added properties in Berlin, Vienna, Frankfurt, Munich, Zurich and Hamburg to NTT's already substantial holdings in the UK, France, Germany and Spain.
The company's latest facility in Bonn will host 1,100 server racks across two stories, delivering all of the familiar services available worldwide under the Nexcenter brand - defined by more than 300 internal standards.
"We provide the infrastructure that Germany needs for the future," said Rupprecht Rittweger, e-shelter CEO and founder. "At first sight, you may perceive just a building fulfilling its purpose as a data center. But the conceptual design of our data centers goes much further. Data centers will be even more important in the future, they are a foundation for digital sovereignty in our country."