After more than six years of planning and development, Nova Corp has finished the first phase a 130,000 square foot (roughly 13,000 sq m) data center in Albuquerque which will handle work for the US Department of Defense and from industries. Nova currently operates in 17 states, in Bahrain and the Philippines.
The new data center, which is being built in phases over five years, will be a colocation site servicing government and other clients. John Snider, Nova's president and CEO said: "The Data Center will help Nova create new lines of business. It will be a state-of-the-art facility focused on companies that need their data secured in a high-quality location. What we are doing is selling electrical, fiber connection and networking capabilities."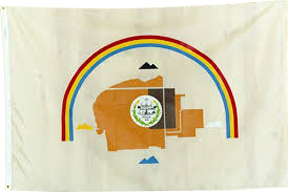 In the spirit of the Navajo code talkers
Construction of the next phase of the data center build, another 10,000 square feet, begins in about six to nine months, and is estimated to take six months to complete.
Nova is a wholly-owned subsidiary of the Diné Development Corporation, a holding company established by the Navajo Nation Tribal Council in 2004.
Oscencio Tom, Nova's marketing director, said that the company is proud to continue the tradition started by the legendary Navajo code talkers,  "Today, Nova carries that legacy in protecting information on behalf of numerous organizations," Oscencio said in a video on the company website and quoted by the India today native market website: "Certainly code talkers set the bar very high for information encryption, and we continue to do that."
The code talkers were United States soldiers during the world wars who used their knowledge of Native American languages as a basis to transmit coded messages. In particular, there were approximately 400–500 Native Americans in the United States Marine Corps whose primary job was the transmission of secret tactical messages.