The Norwegian government has published a plan to boost Norway's data center industry and make the country a world-class player in the sector.
The strategy, called 'Norway as a Data Centre Nation', proposes to exempt data centers from tax on plant and machinery, and promises government money to support better connectivity to the rest of the world as well as an alternative backbone within Norway. This would be helped by new regulations making it easier to carry out excavation work on public highways to install network connections.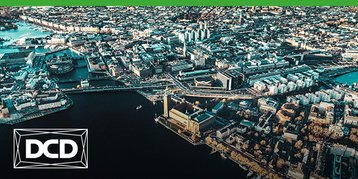 Bring us your data
Norway is already a contender in the data center sector, but the strategy document notes that the Norwegian data center industry currently consists mainly of small to medium-sized players. "Large data centers are not yet established in Norway, but several projects are under development," the report says. 
Norway's best known data centers are probably the long-established Green Mountain facility at Rennesøy, in a former Nato ammunition store, and the three sites operated by Nordic company Digiplex near Oslo, in Ulven, Fetsund and Rosenholm, but several other data centers have been proposed or newly opened.
The Lefdal facility in an abandoned gemstone mine opened in 2017. More recently, a US-Norwegian initiative called Kolos has proposed a giant data center in the North of the country. In January 2018, plans emerged for a large company, believed to be from Japan, to build a major data center with the help of Norwegian energy company Ringeriks-Kraft; and government-owned provider Statkraft pitched for data centers to set up in Norway using Statkraft's hydroelectricity.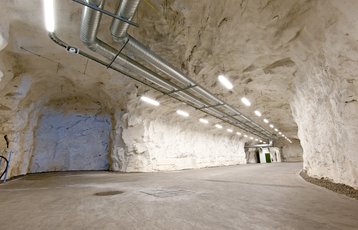 Google has bought renewable energy in Norway, but this is being used to offset power used in data centers elsewhere in Europe - in Finland, Belgium and the Netherlands. 
"Norway should be an attractive country for data centers and databases," said Torbjørn Røe Isaksen, the Minister of Industry, at the start of the document. "Norway needs new industries that create jobs and increase value creation. Data centers are an exciting industry that can contribute to this."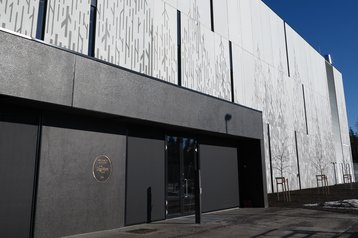 Terje Søviknes, Minister of Petroleum and Energy, said: "Our renewable resources and a well-functioning energy sector are a major competitive advantage. Norwegian power supply is renewable, flexible, safe and has competitive prices." 
Other politicians endorsing the proposal, from both sides of Norway's coalition government, include the Minister for Local Government and the Ministor for Transport and Communications.
The plan proposes government funding for networks and infrastructure: NOK 100 million ($13m) is being put towards the deployment of more fiber cables leading to the country, while NOK 40 million ($40m) will be put into a pilot scheme for an alternative backbone network. A further NOK 10 mililion  ($1.3m) will fund trade organization Invest in Norway. The government has propmised new regulations to make cable installation on public highways easier and will create 500 new IT student placements in 2018.