An inter-governmental dispute over data centers has broken out again in the Netherlands.
The province of Noord-Holland (North Holland) this week announced it had lodged an objection against an environmental permit recently granted for a data center project in De Kwakel, Uithoorn.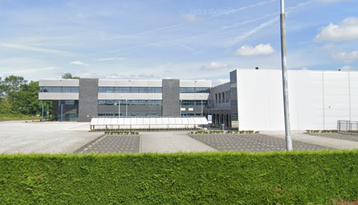 Earlier this year, the municipality of Uithoorn granted an environmental permit for the renovation and expansion of an existing industrial building in De Kwakel into a data center.
The province of North Holland, which sits above the municipal government, said it lodged an objection because the data center 'is in conflict with provincial policy and regulations for data centers and greenhouse horticulture.'
The province added that it, and not the municipality, is the competent authority around environmental legislation.
Noord Holland's data center strategy, adopted last year, stipulates that new data centers or expansions of existing facilities can only take place in business parks in Amsterdam, Haarlemmermeer, and Hollands Kroon. De Kwakel is not within those areas.
"A data center within a greenhouse horticulture concentration area is undesirable because this activity has no spatially relevant relationship with greenhouse horticulture," the province of North Holland said. "By only allowing new data centers in these 3 municipalities, targeted investments can be made in strengthening the energy infrastructure so that electricity is also available for housing or schools, for example."
In February Uithoorn granted permission for the 'renovation and expansion of the existing building at Mijnsherenweg 8 for a data center'.
More details about the size of the development, or which company is behind the project, weren't shared.
The existing property is a distribution facility, reportedly used by fruit and vegetable wholesaler Levarht. Built in 1980, the property spans around 24,750 sqm (266,400 sq ft) on a five-hectare plot.
This isn't the first time there have been local inter-government disputes over data center permits in the area. Last year the province of Noord-Holland overruled the municipality of Hollands Kroon over a permit for a Microsoft data center.
Microsoft was granted an environmental permit to build its second data center in Hollands Kroon, Northwest Netherlands, in January 2022. The Hollands Kroon municipality initially decided that the municipal council was allowed to decide permits around data centers.
The North Holland provincial government then hired the state attorney to clarify whether this was the case, who decided the provincial government, not the municipality, should decide.
This led to Microsoft losing its permit mid-project, with the company only recently regaining a full permit for the development.
More in Construction & Site Selection