Nokia has announced plans to launch an Open Innovation lab in Dubai, UAE, as part of plans to develop its Cloud RAN push in the Middle East and Africa (MEA) region.
The vendor also noted that the lab will enable it to accelerate the adoption of new technologies such as AI/ML for network automation and optimization.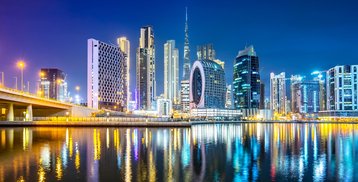 Nokia noted in its announcement that the lab will help to increase the regional focus of its established global strategic collaborations with Dell Technologies and Hewlett Packard Enterprise (HPE).
The vendor plans to develop its Cloud RAN advancements with Dell and HPE, plus other hyperscalers at the lab.
Nokia's announcement comes a few days after rival vendor Ericsson announced plans to develop an Ericsson Cloud RAN solution on Google Distributed Cloud (GDC).
Cloud RAN, also known as C-RAN or Centralized-RAN, is an approach to mobile phone networks that takes the open radio access network (Open RAN) and virtualizes it. In simple terms, Cloud RAN is a cloud-native approach to the radio access network.
"We are excited to launch our Open Innovation Lab in MEA, reaffirming our commitment to drive innovation with our partners in key future technology areas, including Dell and HPE," said Mikko Lavanti, senior vice president, mobile networks at Nokia, MEA.
"This collaboration will accelerate the adoption of new technologies in our region. We can help both operators and enterprises enhance network efficiency and performance as well as unlock new monetization opportunities."
Cloud RAN isn't the only area of focus at the lab, with Nokia also revealing it aims to push private wireless and industrial networks, as it looks to showcase innovative Industry 4.0 use cases and industrial Edge applications via its MX Industrial Edge (MXIE) platform.
The emergence of Artificial Intelligence has also been noted by Nokia, with the company intent on speeding up the adoption of this and Machine Learning.
Nokia didn't disclose details about the lab's launch date.