Nokia has unveiled plans to deploy private wireless connectivity, network Edge equipment, and analytics for The Ocean Cleanup project.
The vendor announced the plans last week as part of efforts to clear plastic from oceans, with the company developing technology to harvest plastic in the Great Pacific Garbage Patch.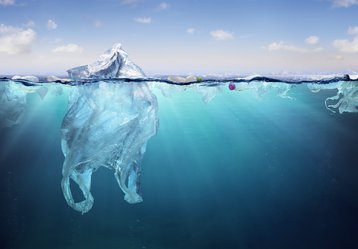 Nokia has partnered with MCS, its partner for Nokia Digital Automation Cloud (DAC) distribution in the Benelux, and has already successfully deployed the first Nokia DAC private wireless solution for The Ocean Cleanup's operations in the North Pacific.
The Ocean Cleanup project is a non-profit organization that develops technology to extract plastic pollution from oceans.
Further deployments are set to take place in the future, noted Nokia, with the vendor's DAC providing end-to-end private wireless networking and Edge computing platform.
Meanwhile, Nokia MX Industrial Edge (MXIE), and analytics will be used for applications such as high-end video connectivity over 4G technology, to help navigate Ocean Cleanup's operations while cleaning up the Great Pacific Garbage Patch of plastic.
Nokia says that technologies such as 5G, private wireless, Edge compute, sensors, drones, and AI-based analytics will play a crucial role in sustainability projects such as cleaning up oceans.
"Through our subsea optical fiber networks, innovations such as acoustic sensing technology, remote environmental monitoring, or private wireless, Nokia can – and will - continue to play an important role in the marine environment," said Subho Mukherjee, Head of Sustainability at Nokia. "We are proud to support and collaborate with The Ocean Cleanup, and look forward to seeing how our technology can genuinely drive sustainable change and help protect critical natural resources and habitats."