The OpenDaylight Project – an effort to develop a standards-based, open source foundation for Software-Defined Networking (SDN) - has welcomed three new members last week. Nokia Networks, AT&T and ClearPath Networks are expected to help the project with developer expertise and financial support.
"We're seeing the power of open source networking in action, with more end-users starting to embrace OpenDaylight and participate in its development," said Neela Jacques, executive director of the project.
"The entire community is coming together to help accelerate adoption of open source SDN, and we can't wait to harness the contributions of our newest members."
The announcement was made during the second annual OpenDaylight Summit, which concluded on Thursday.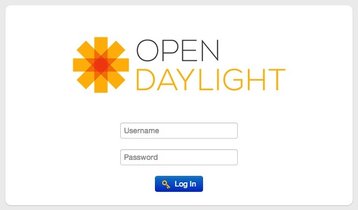 The more the merrier

OpenDaylight is a collaborative project established in April 2013 and managed by the Linux Foundation. SDN enthusiasts can use its open source platform to compose their own service architectures or use an OpenDaylight-based commercial offering – the latest release, Lithium, is expected to be embedded in over 20 third-party products.
The new members are exactly the organizations that OpenDaylight wants to attract as its users.
AT&T is the second largest mobile network operator and the largest provider of fixed telephone communications in the United States. Nokia Networks is a mobile networking pioneer and major OEM that recently launched its own range of telecoms-focused servers and switches. Finally, Clearpath Networks was the first company to take network service management into the cloud.
According to OpenDaylight, AT&T has been actively using the platform since its first release in February 2014. The company has already contributed code to the open source community, including the YANG Model Design Studio – a set of tools for the YANG data modelling language, released through OpenDaylight.
"Open source will speed up our innovation, lower costs and help us virtualize 75 percent of our network by 2020," said John Donovan, SVP of AT&T Technology and Operations. "Collaborating with and contributing to the open source community is crucial to drive this software shift at AT&T and in the industry. Joining the OpenDaylight Project lets us work with innovators more closely."
As 'silver' level members, all three organizations will have to donate around $20,000 annually, and contribute at least one developer.
The membership of OpenDaylight is as much about vendor politics as it is about technology. For example, last year Dell felt it necessary to increase its level of support from 'silver' all the way to 'platinum', at the cost of $500,000 a year and ten developers.
Meanwhile founding member Juniper has recently downgraded its membership from platinum to silver – with analysts pointing at its OpenContrail project as the reason.